Seestadt Aspern – Site D22
The three 4-6-storeyed buildings are situated on a planning site of around 5,200m² (D22) and have a fascinating mix of functions: the options' include the group estate building, a pergola type with "inserted" apartments, and a home for children with severe disabilities. The project is being built as part of a housing subsidies scheme for rented property.

A continuous greenery concept connects the adjoining building sites into a coherent totality. The building shell is constructed wholly with high-intensity heat insulation bricks, and the purely mineral wall construction is an essential factor in dispensing with full heat insulation based on fossil fuels.
The project is impressive for the multitude of different apartment types and floor plans. In the group estate building a five-storey central atrium has the connecting function as a place of encounter. Roof terrace, a communal sauna, a club café and an urban gardening field in the middle of the site round off the options for communal living.
»Project D22 in the Seestadt Aspern was built in brick construction using mineral rendering. So for the first time in many years a subsidised housing development was built mainly of brick and without a thermal insulation compound system. Furthermore this project includes a housing plan for the "Queerbau" building group, a flat-sharing community for young people with multiple disabilities, and subsidised rented flats.  All these challenges were tackled in exemplary fashion by the architecture bureau of Kirsch ZT GmbH, for which we wish to express our warmest thanks and appreciation.«  – Mag. Michael Gehbauer | CEO WBV-GPA

Plans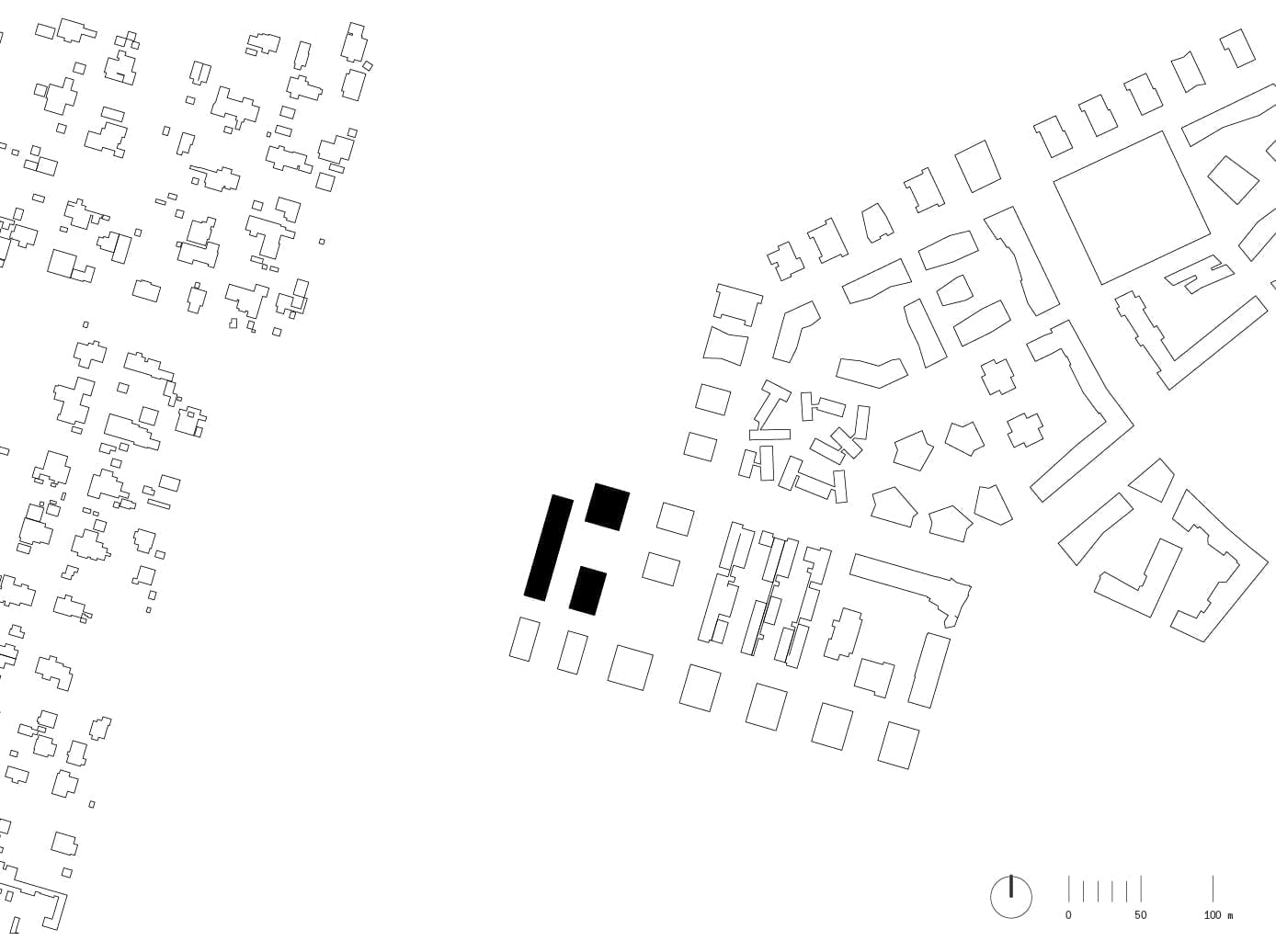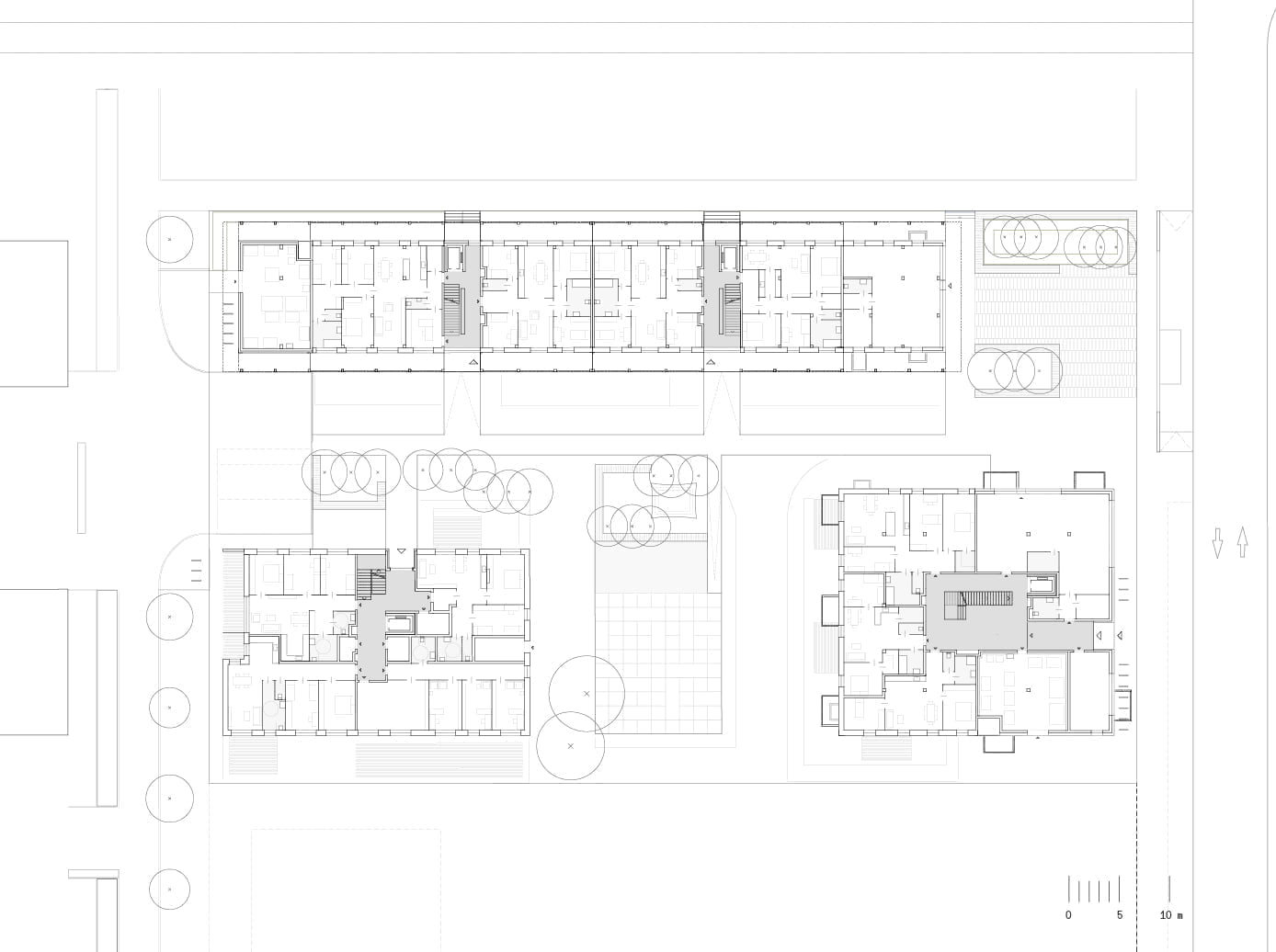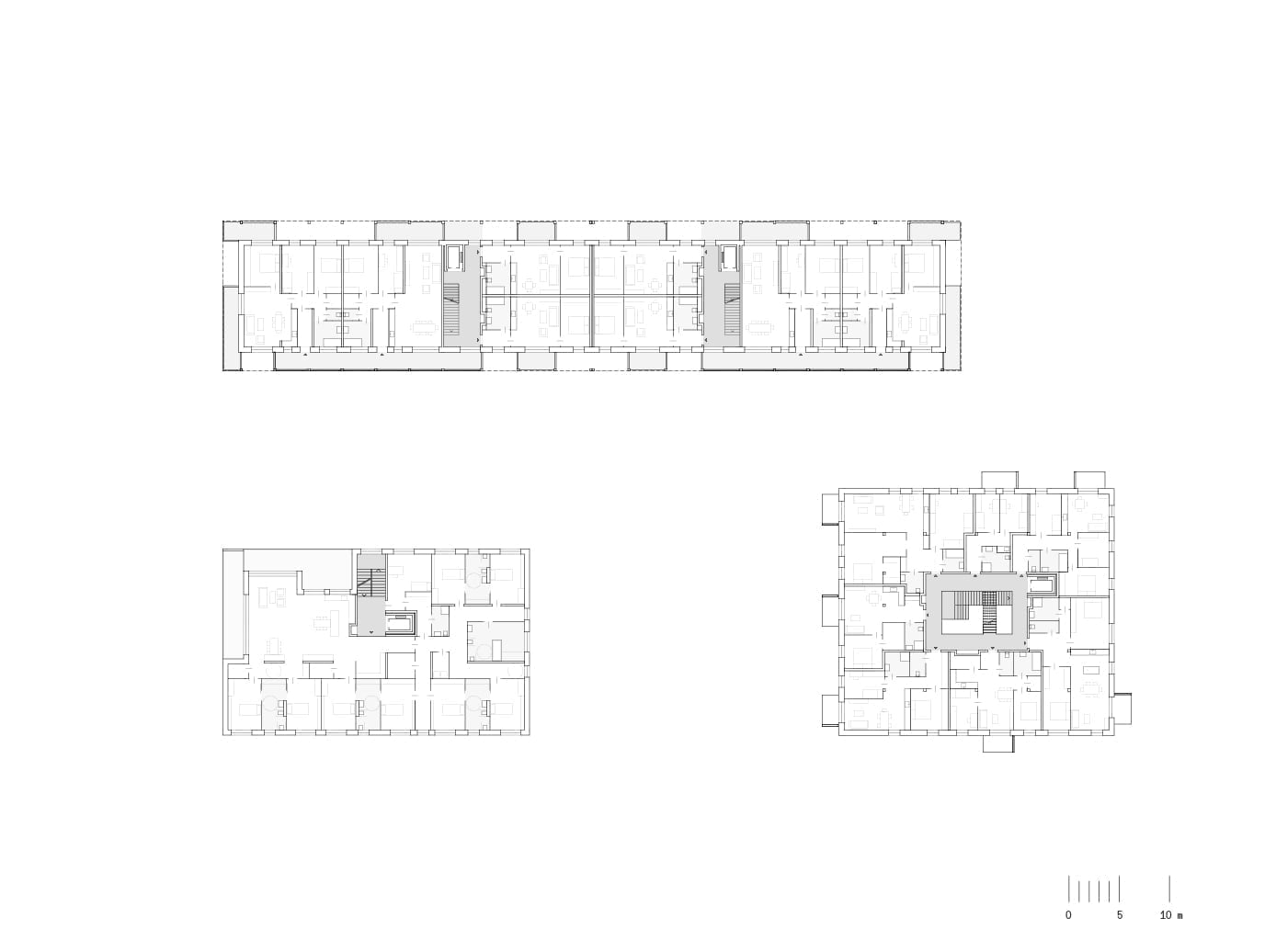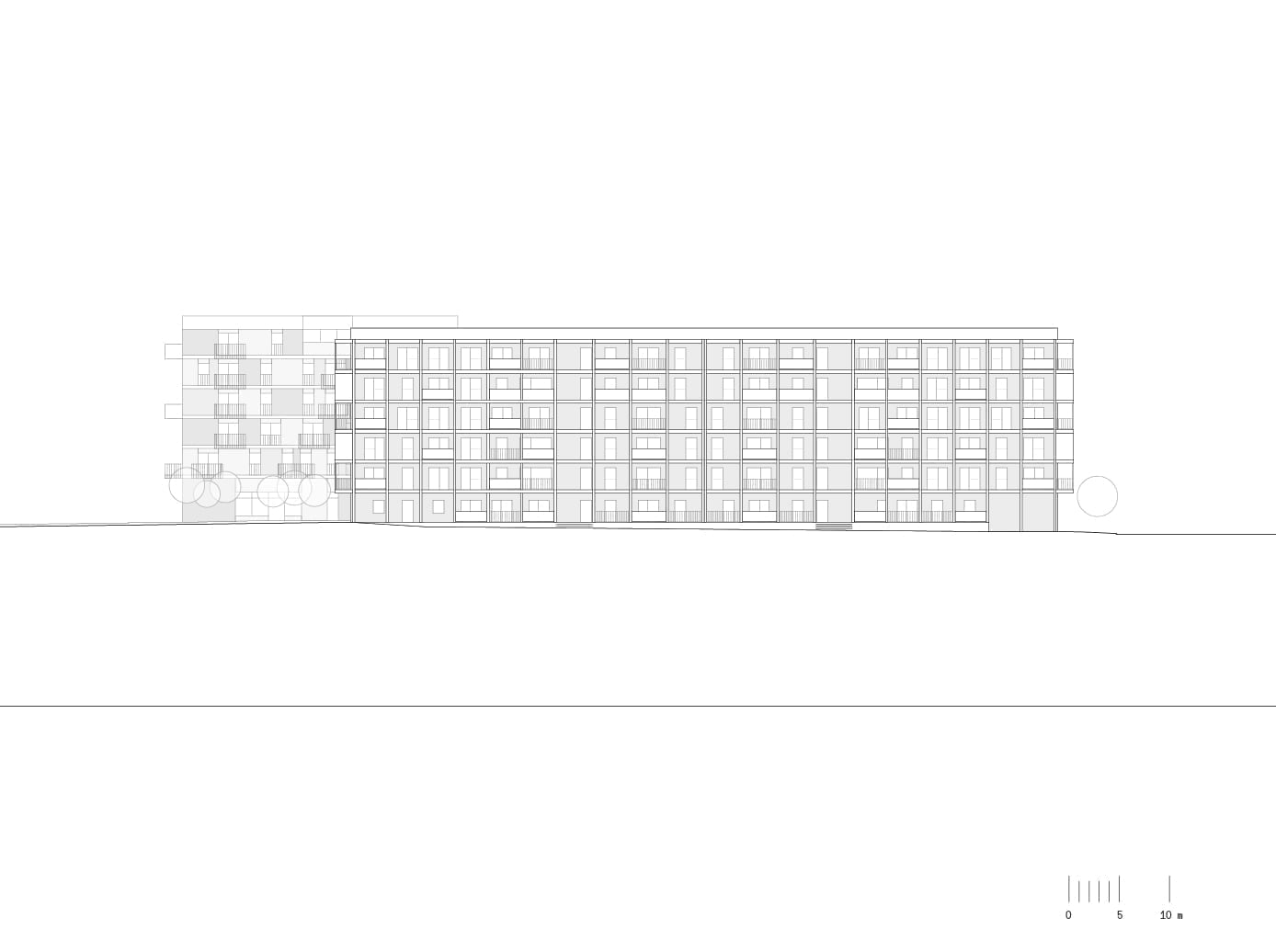 West view | buildings B+A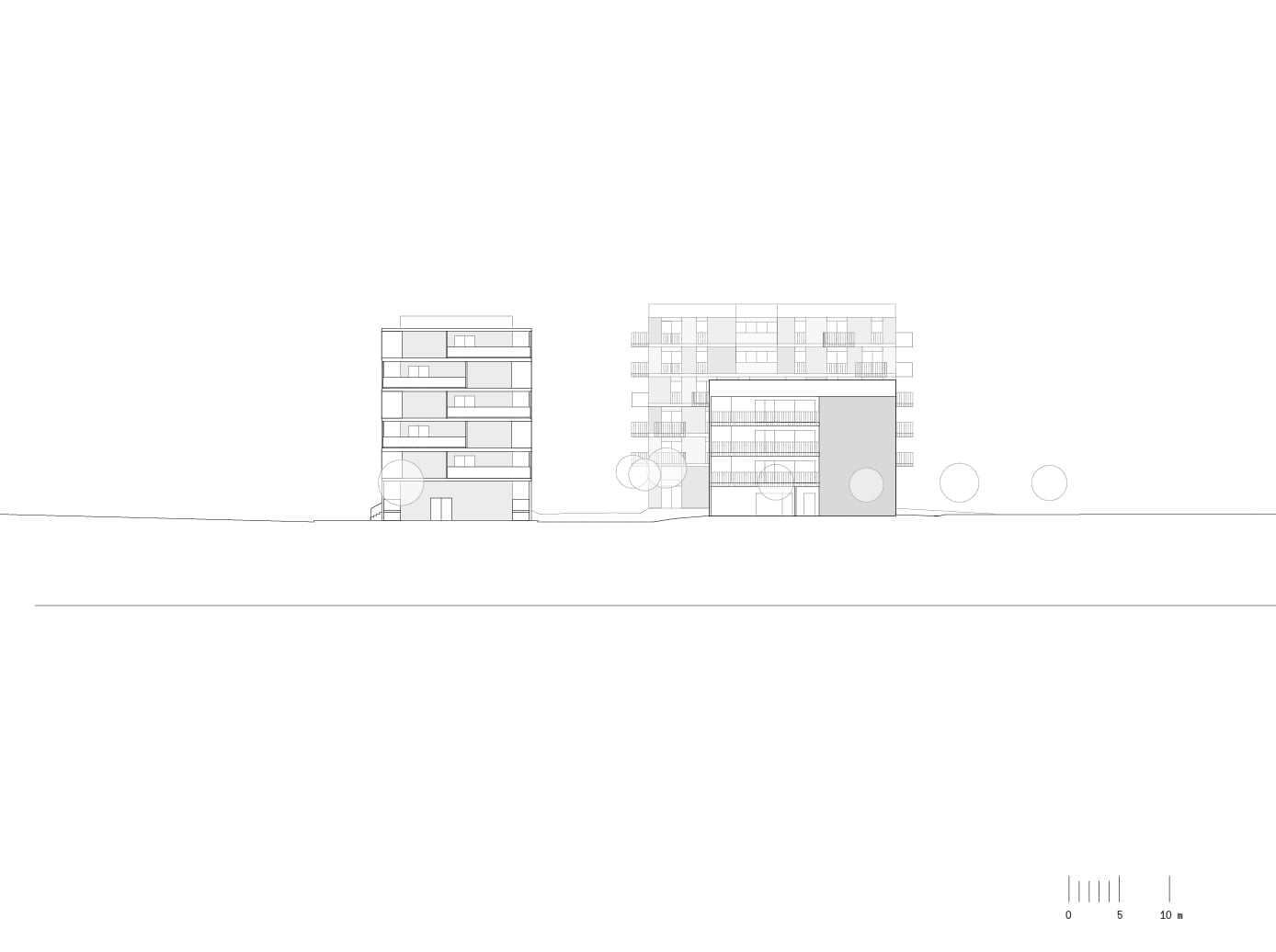 South view | buildings C+B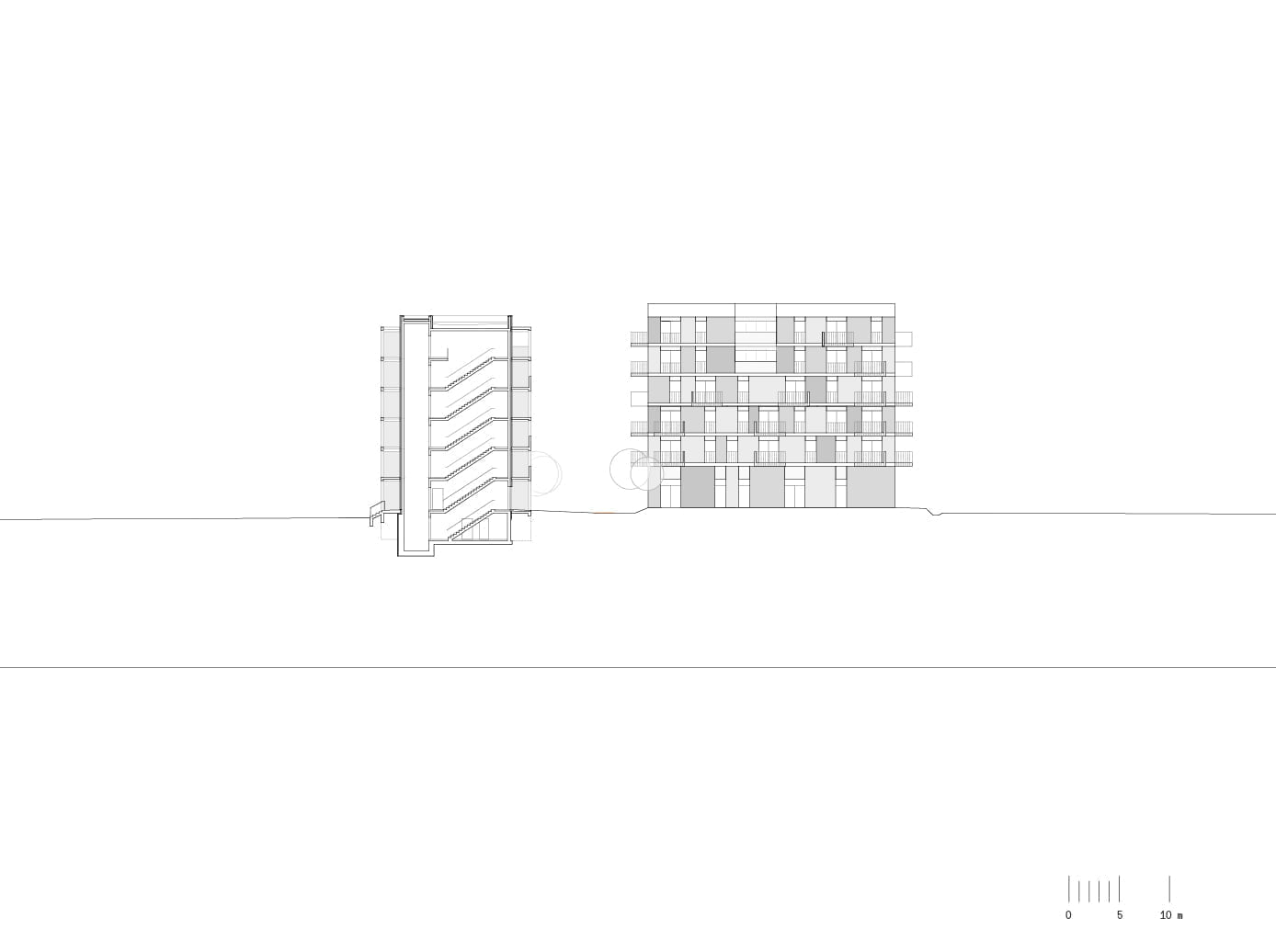 Section through staircase | builiding B
View south building A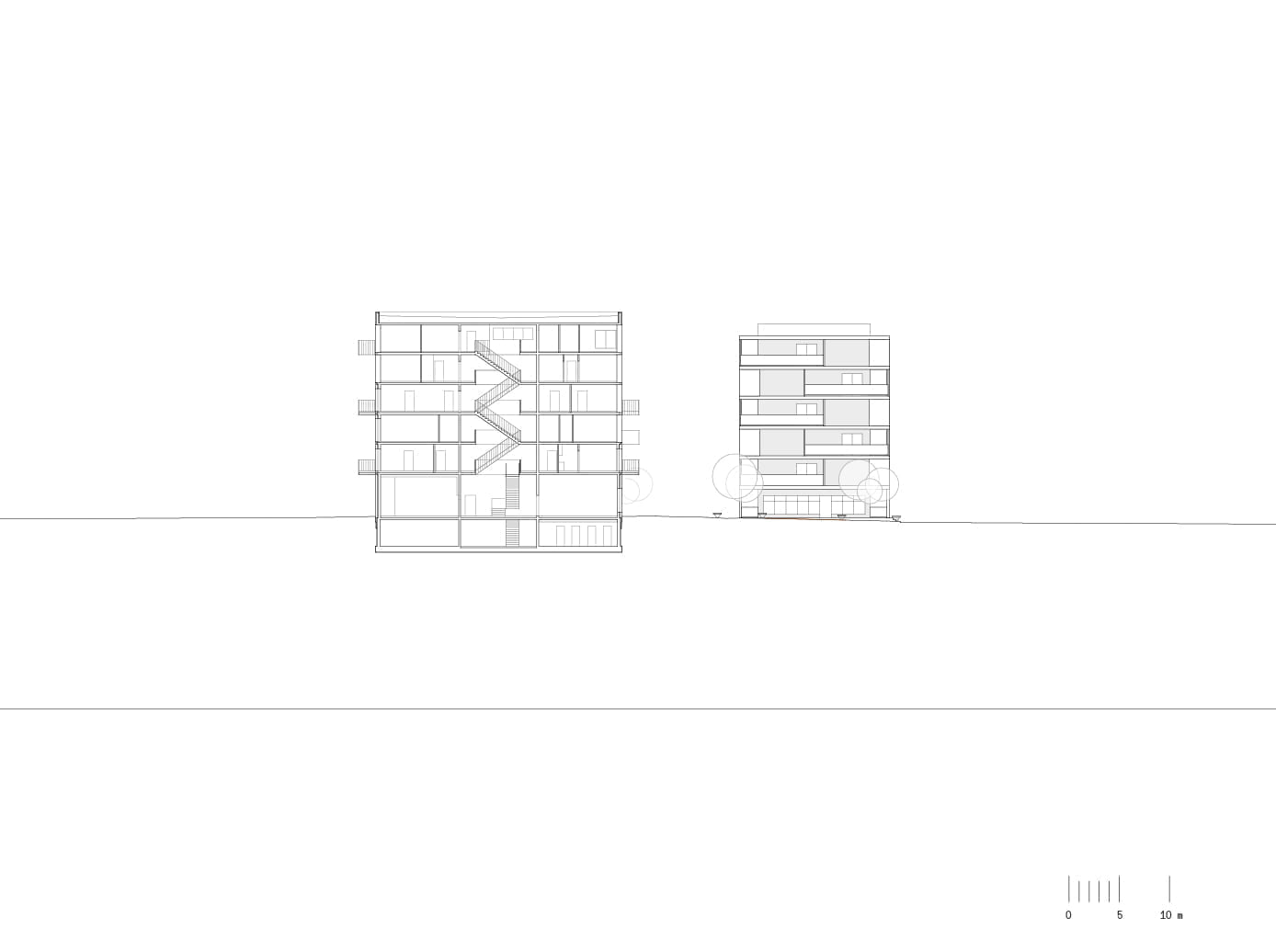 Section through staircase | building A
View north building B