Vienna University Book Depository
A clear building form, a higher base floor, five clinker brick storeys with a horizontal structure in four braces, accentuating light slots and a sculptural escape staircase attached to the façade form a strong, attractive and unmistakable form in this future commercially used urban area with a heterogeneous design language.
Located in the northern part of the site, the building site is accessed via an internal spur road on the west side. After a short way and slightly set off, the book depot is here highly visible, present and sensibly placed. Two projecting canopies mark the main entrance and delivery. Towards the east, this leaves sufficient space for maximum possible expansion of the depot. The future traffic solution has already been implemented along the site boundaries and accessed via a one-way system in the case of the expansion.
The differentiated use of the floors is also reflected in the exterior of the building. The open-looking base, consisting of exposed concrete sandwich elements with several large window openings, stands out clearly from the closed clinker floors above. Four different dressings (two of which have protruding clinkers) structure the facade horizontally. As a reference to the city of Vienna with its long tradition in brick construction, we would like to revive this robust, sustainable and climate-strong material in a contemporary form as a double-skin exterior wall construction.
Procedure
EU-wide, open, 1-stage realization competition Planning for Dornstadt architects
Effective floor area
ca. 13.000 m²
Team
Clemens Kirsch, Sarah Raiger, Werner Scheuringer, Michael Schmidinger, Haiyeon Kim
Plans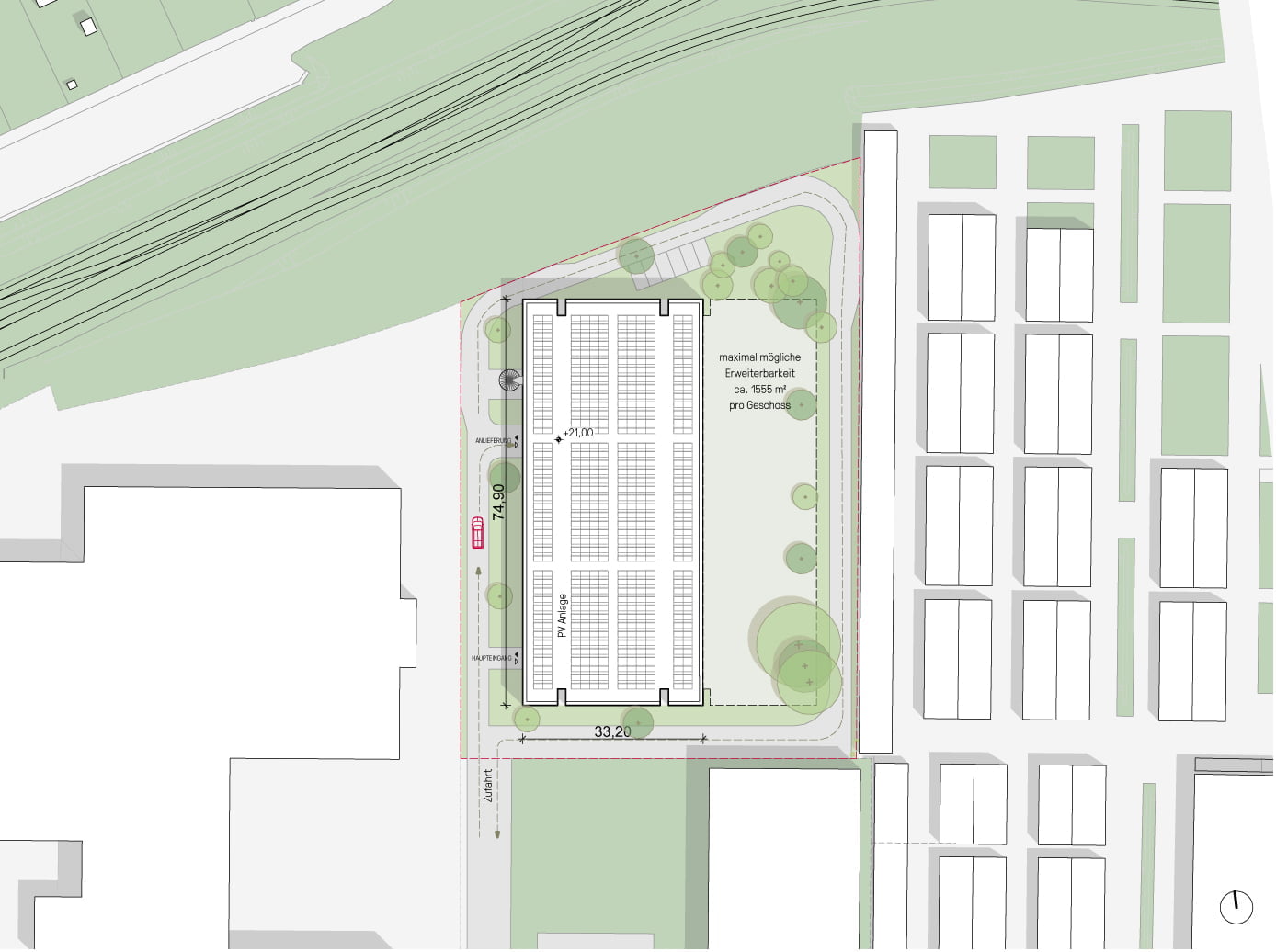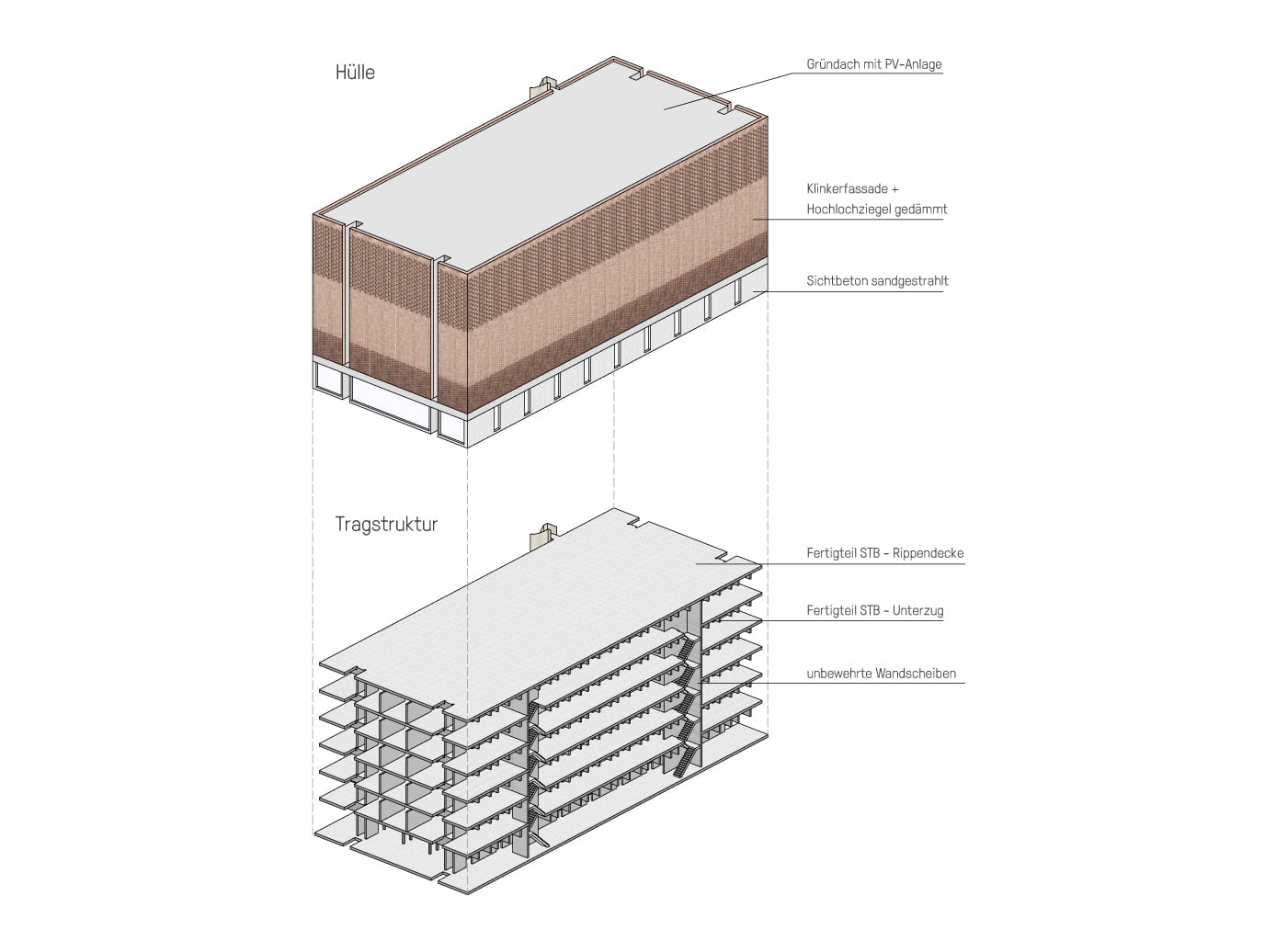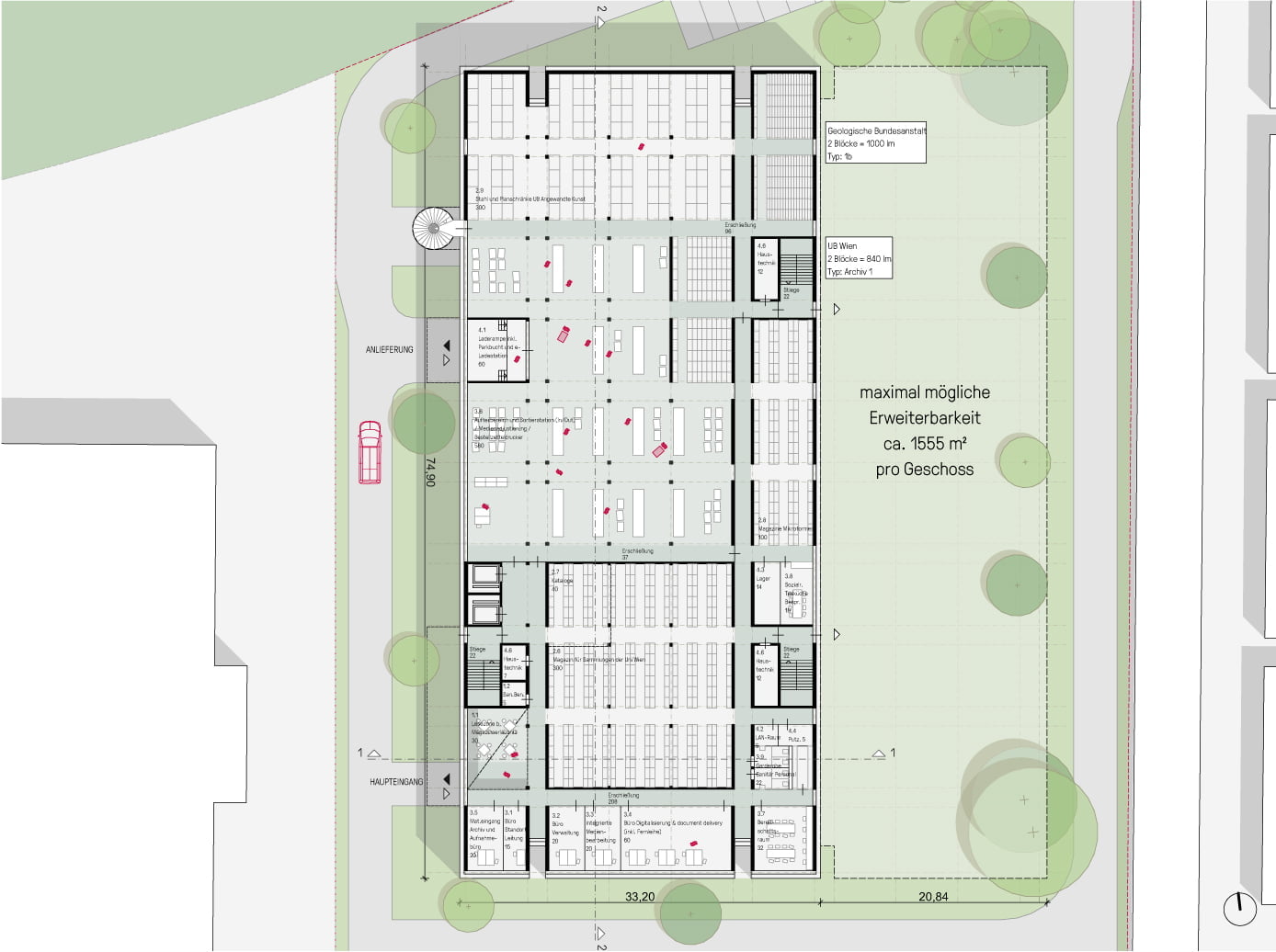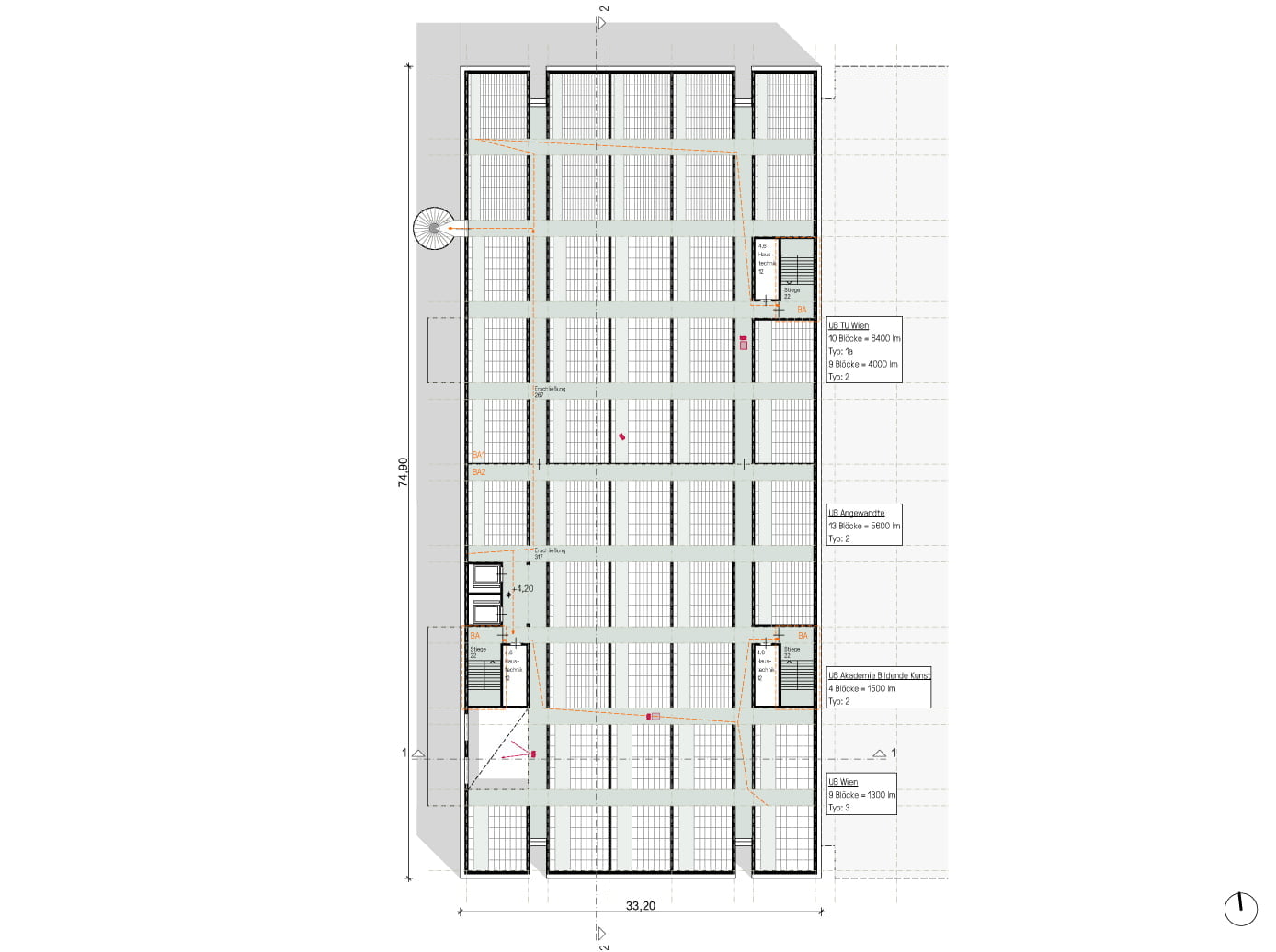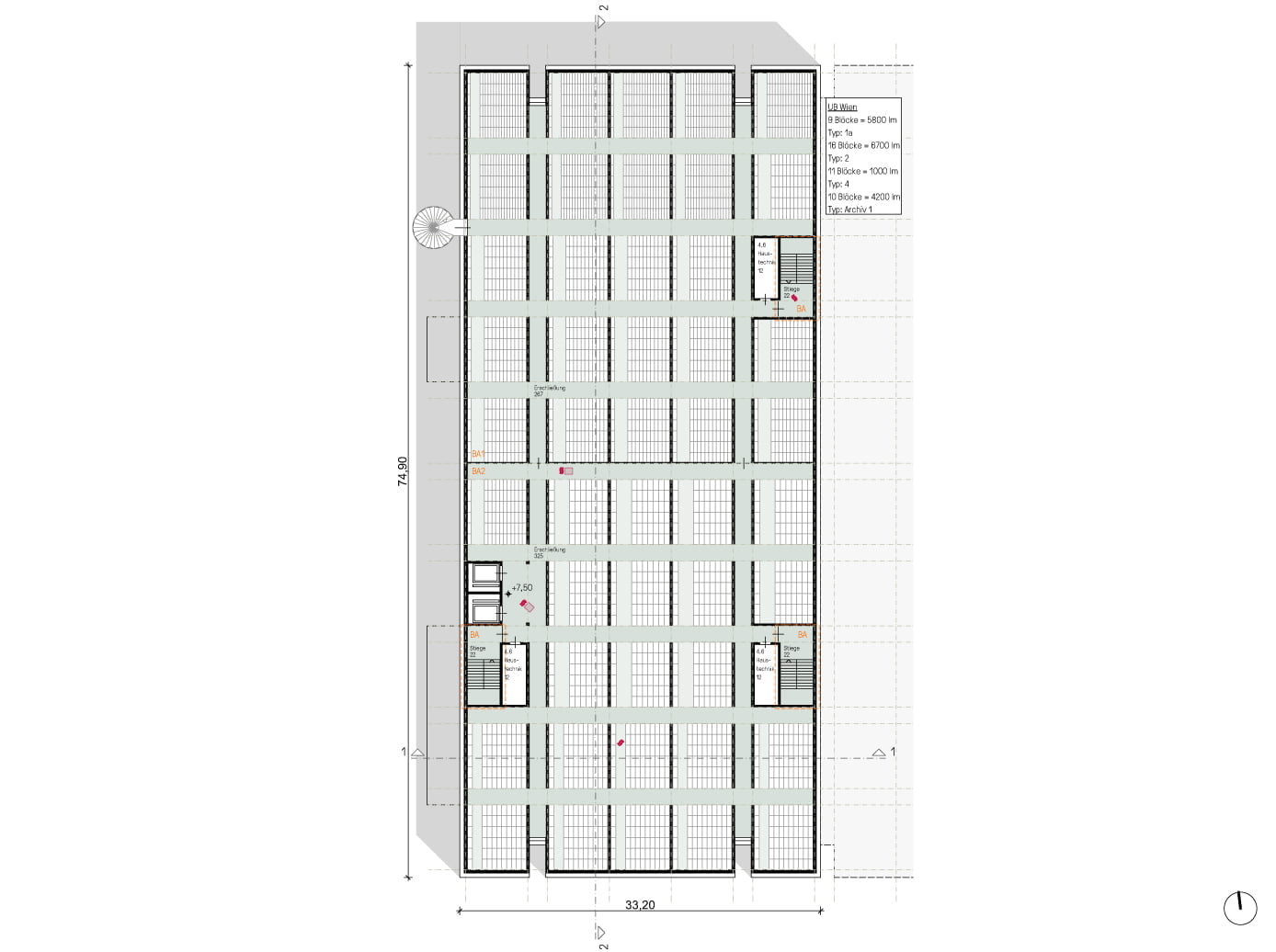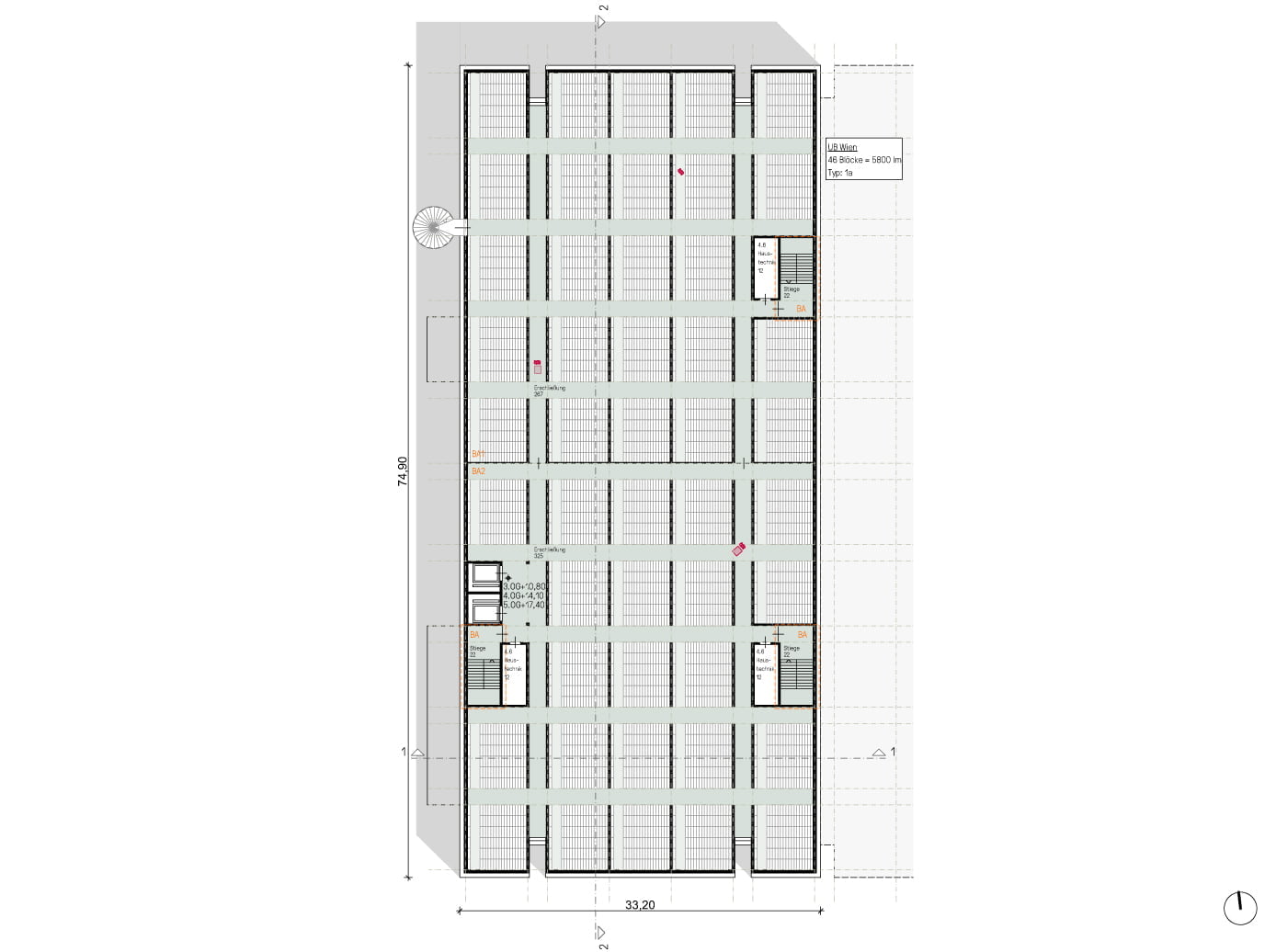 3rd, 4th & 5th floor plan