Wild! The stacked single-storey house
Based on the small-scale Europan master plan for the area »Am Wildgarten« (X-Small, Small, Medium), the L-shaped cubes of the town-planning standard were further subdivided into three simple cubes and differentiated by a slight misalignment in their arrangement and orientation. This results in a cluster of single houses per type, which in its urban »grain« mediates between the wild garden area and the adjoining gardening area.
The space between the houses takes up the development and connecting system of the parcels. The different access situations also promote the formation of the address, so that the upper floors also have the feeling of entering their own »house«.
The project is planned in low-energy / prefabricated timber construction. The chosen type of construction allows the wood to be visible and tangible in the interior.
Procedure
invited competition
Client
ARE | Wildgarten Entwicklungsgesellschaft m.b.H.
Effective Area
approx. 4.200 m²
Team
Werner Scheuringer, Jenny Wensien
Plans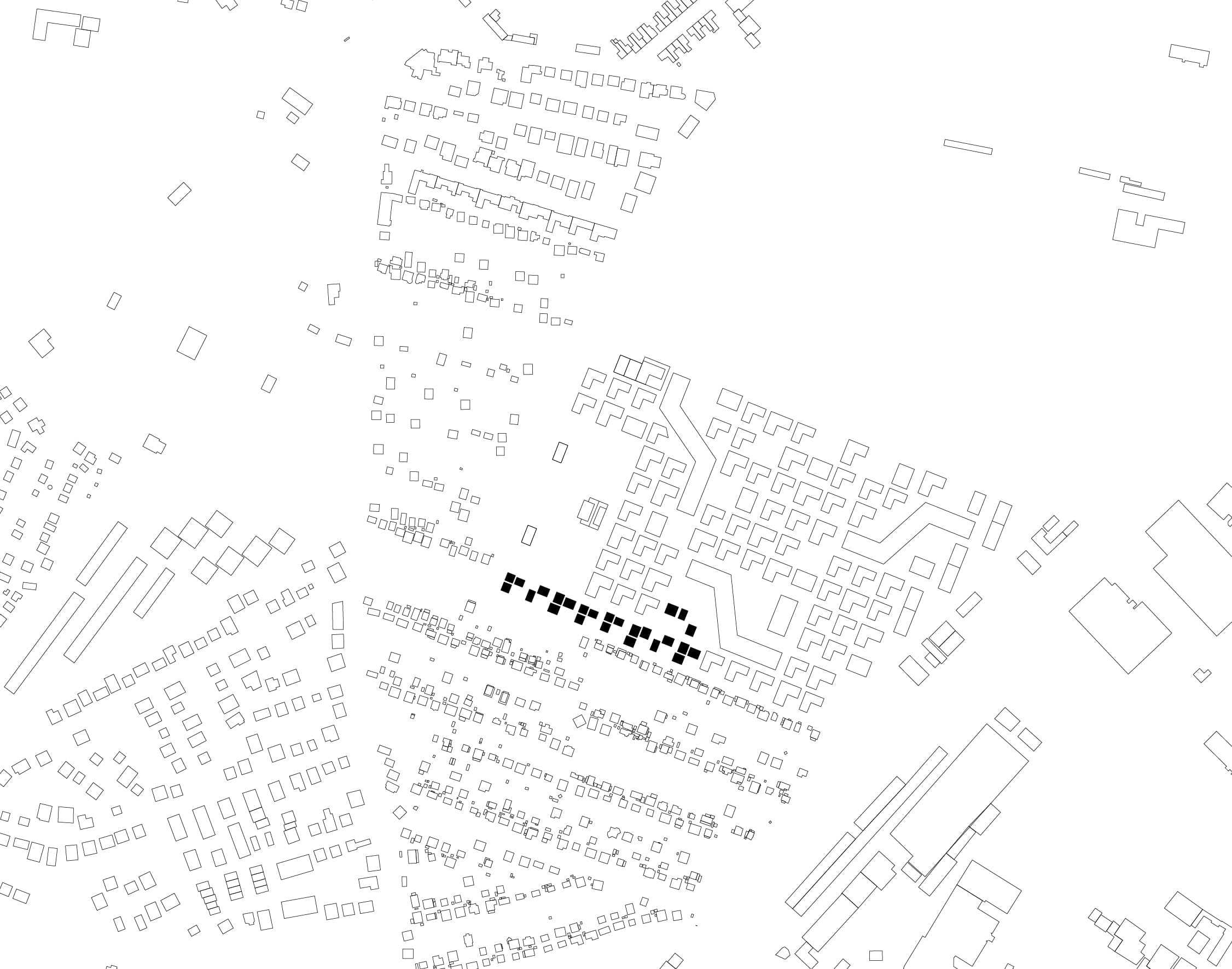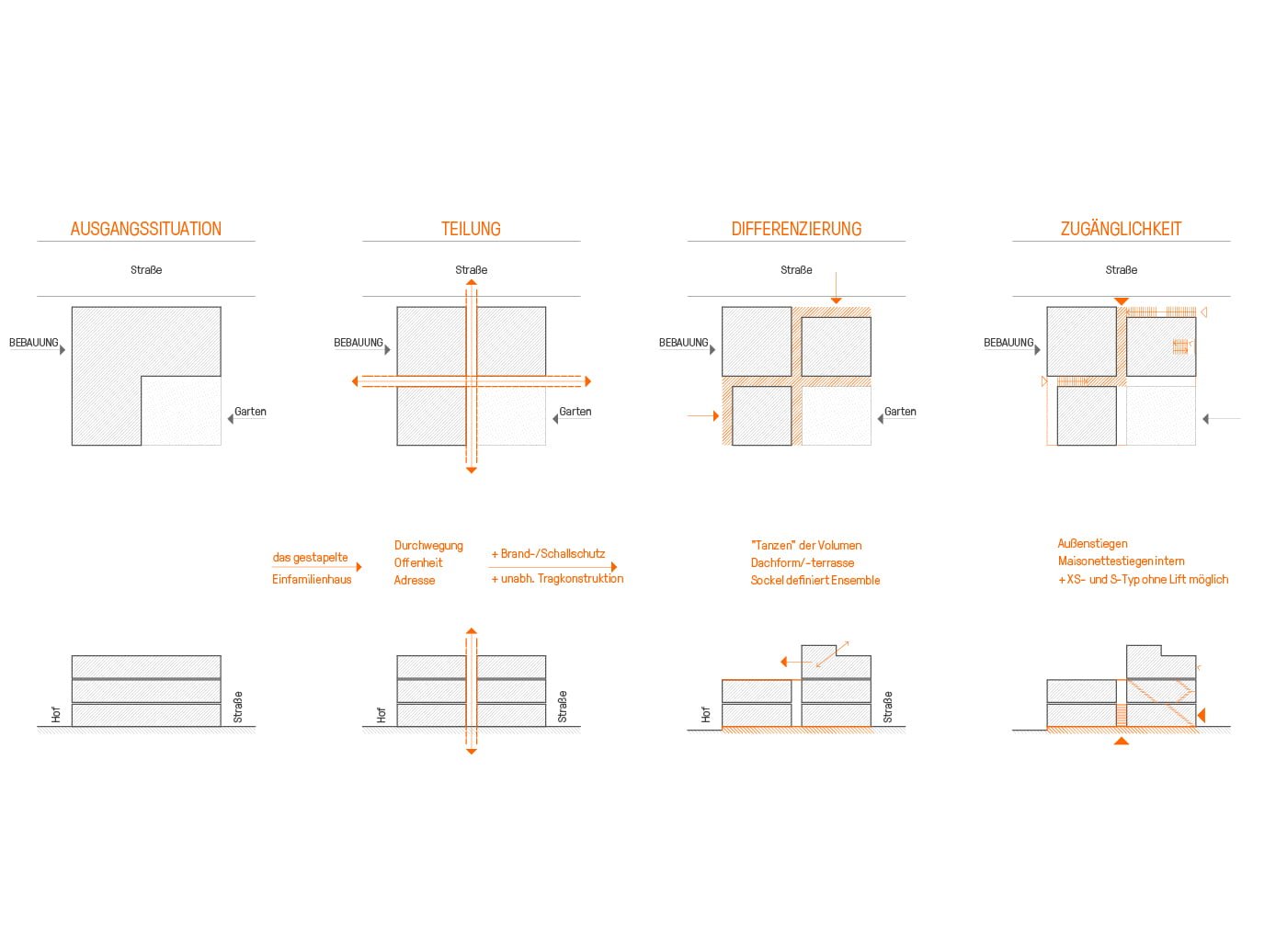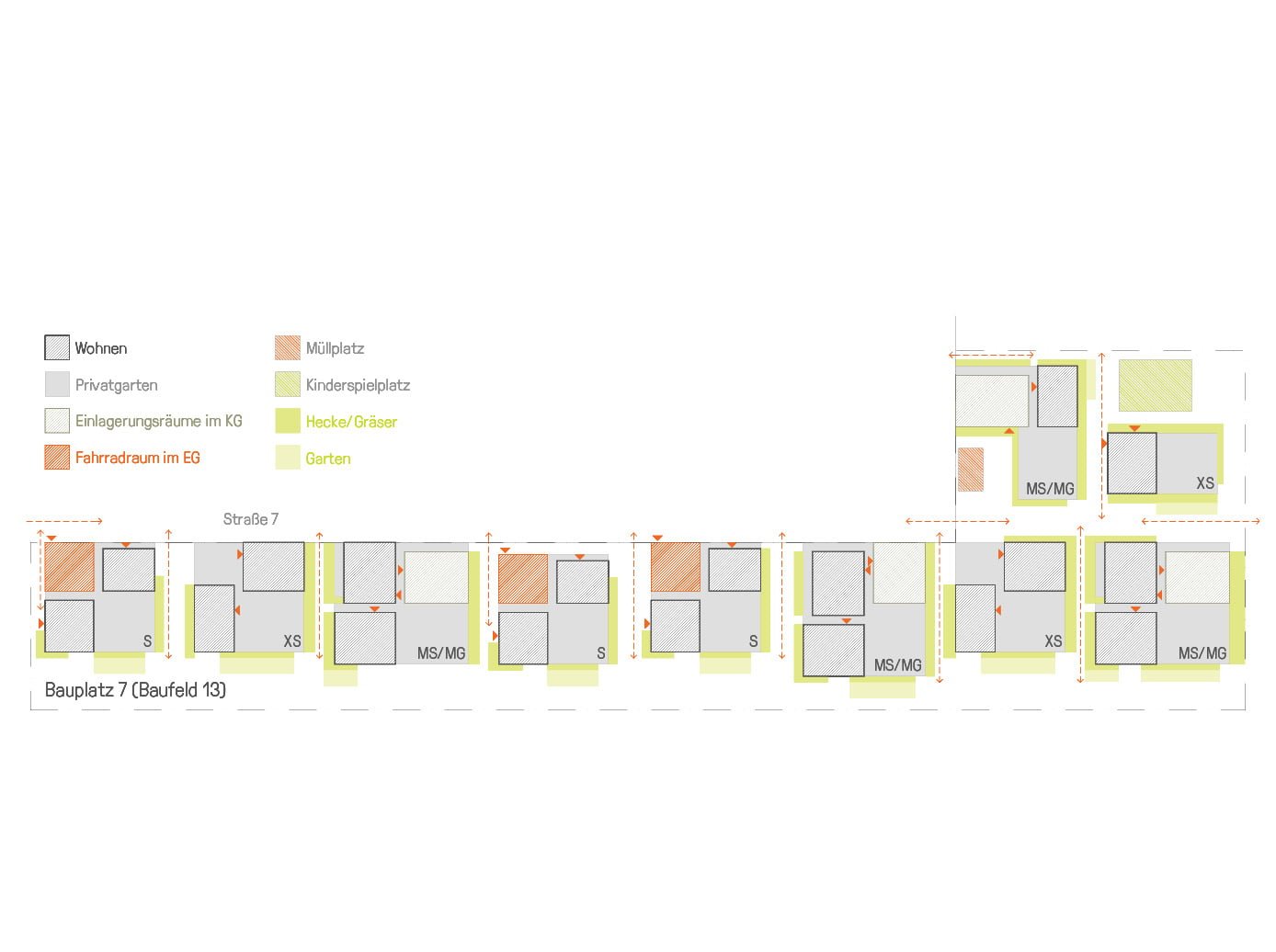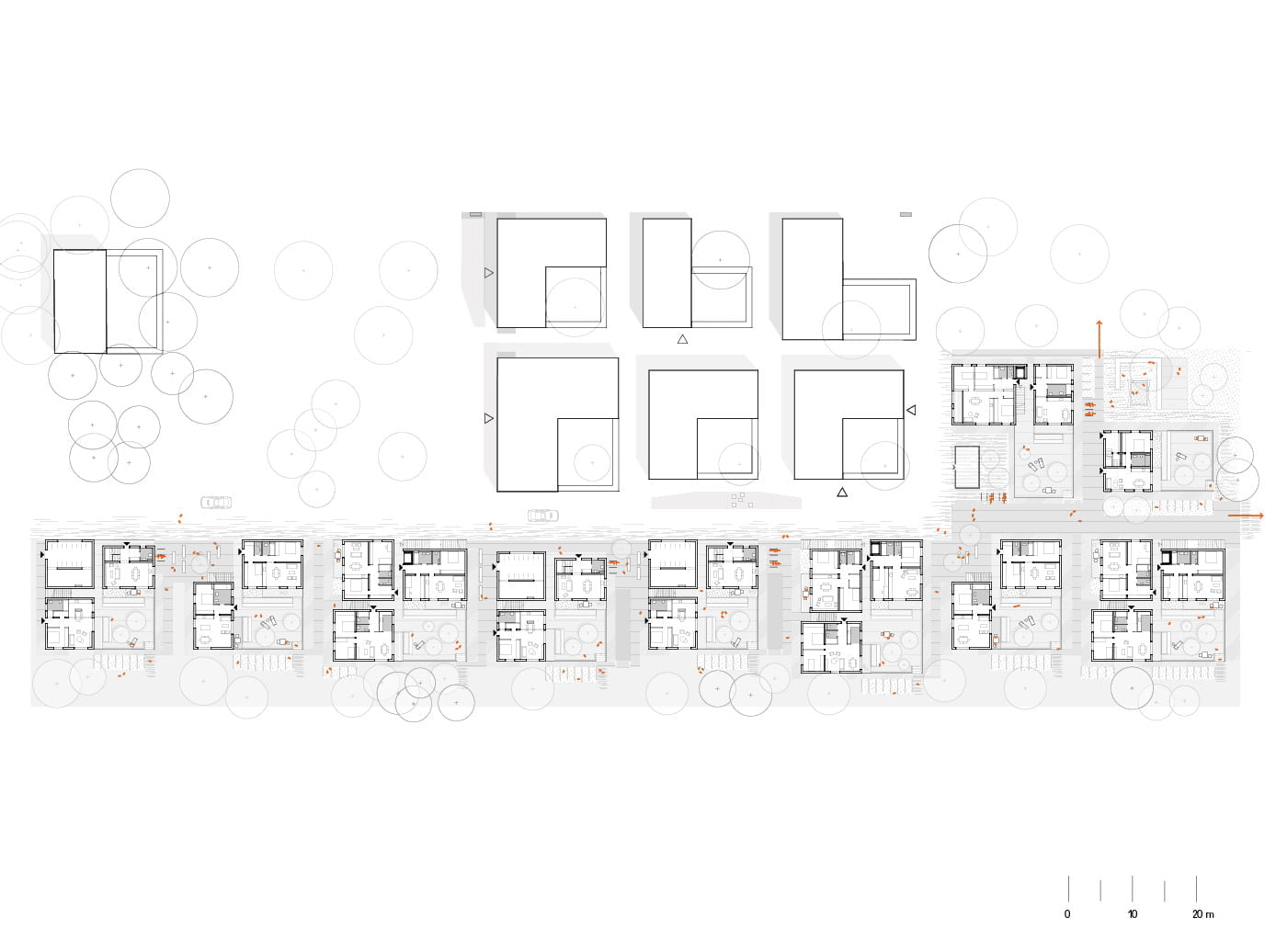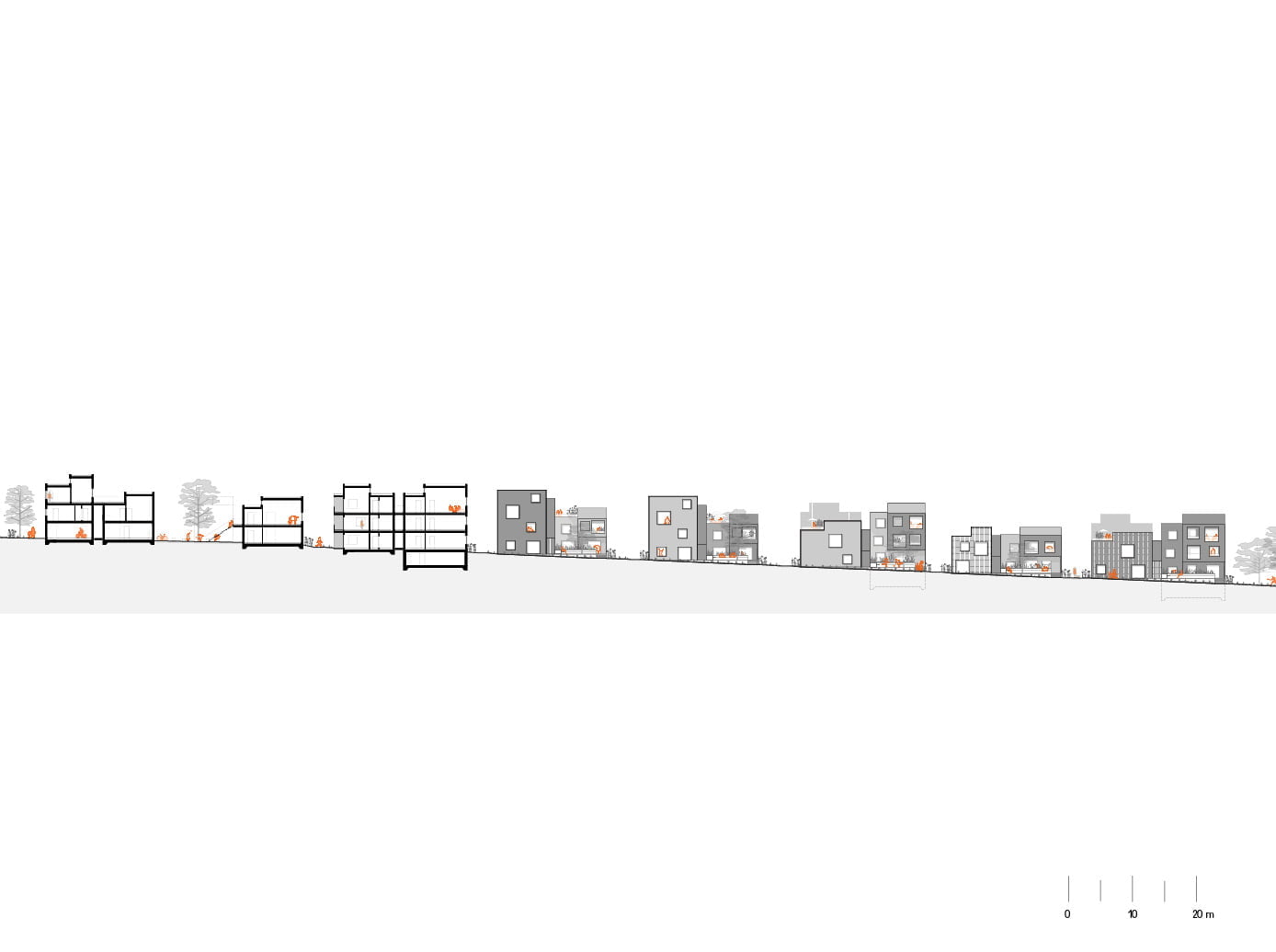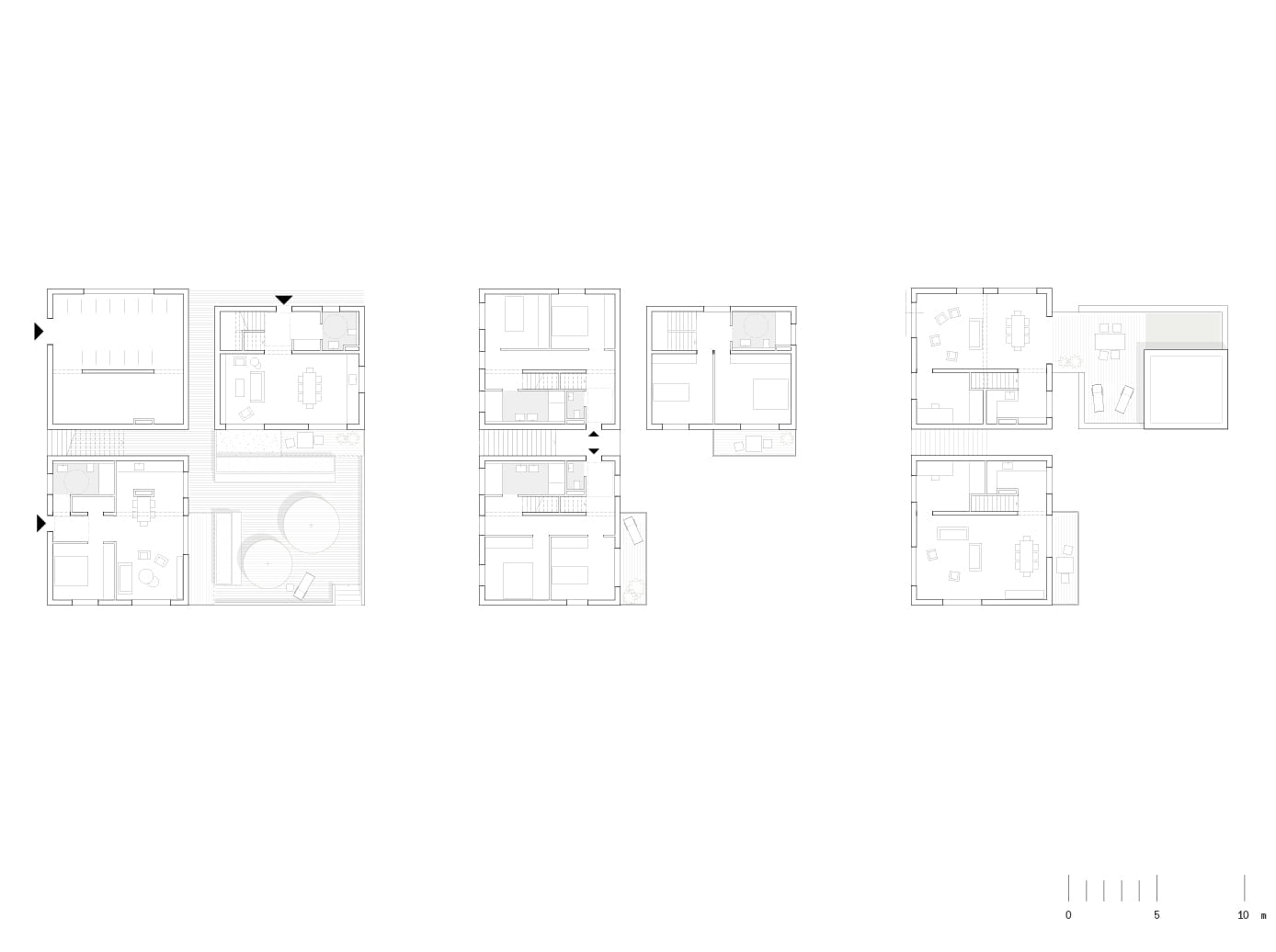 Apartment type S
Ground floor | 1st floor | 2nd floor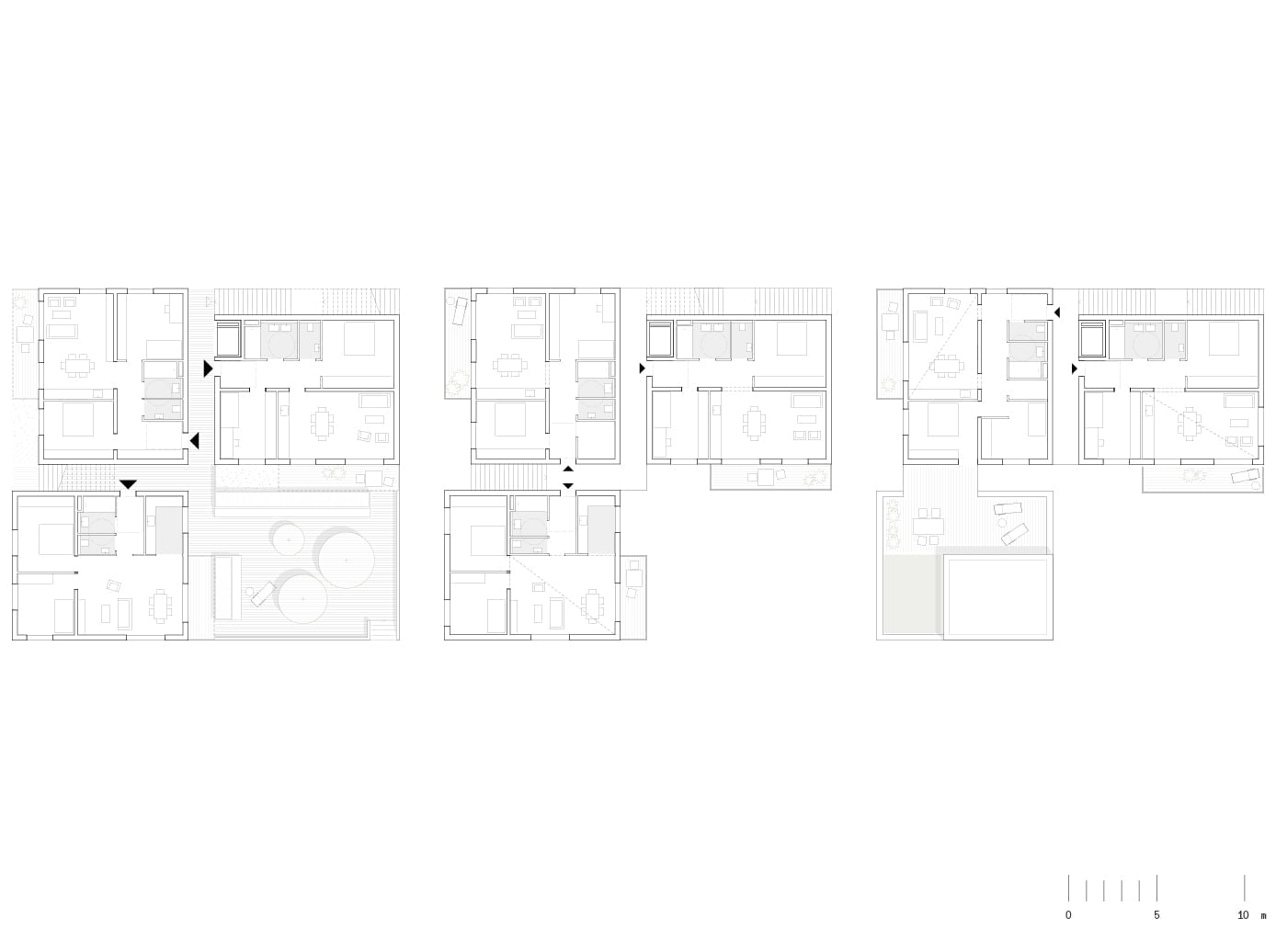 Apartment type M
Ground floor | 1st floor | 2nd floor