New Middle School Enkplatz
Class and group rooms should expand the existing listed buildings of two schools from the 1960s. Further, it was required to find the fastest possible construction of four (EU-funded) gymnasiums.
The extension connects the two schools through corridors on the upper floors and thus creates a continuous schoolyard. The gyms were stacked on top of each other as a solitary object (zero energy standard), to generate a maximum of usable open space on the compact site.
The stacking creates an exposed buffer zone between the outer facade and the thermal envelope. This »climate garden« improves the thermal properties of the building body and it provides additional, protected areas of residence, which can be used for leisure activities or for planting a winter garden: a landmark building which creates an identity for the existing schools.
The simple but smart concept regarding space, energy, exposure, and ventilation is ahead of its time and still awaits enlightened recipients, who hopefully will understand the advantages of this approach in the near future. At the moment, the city of Vienna prefers to hide EU funds underground…
Plans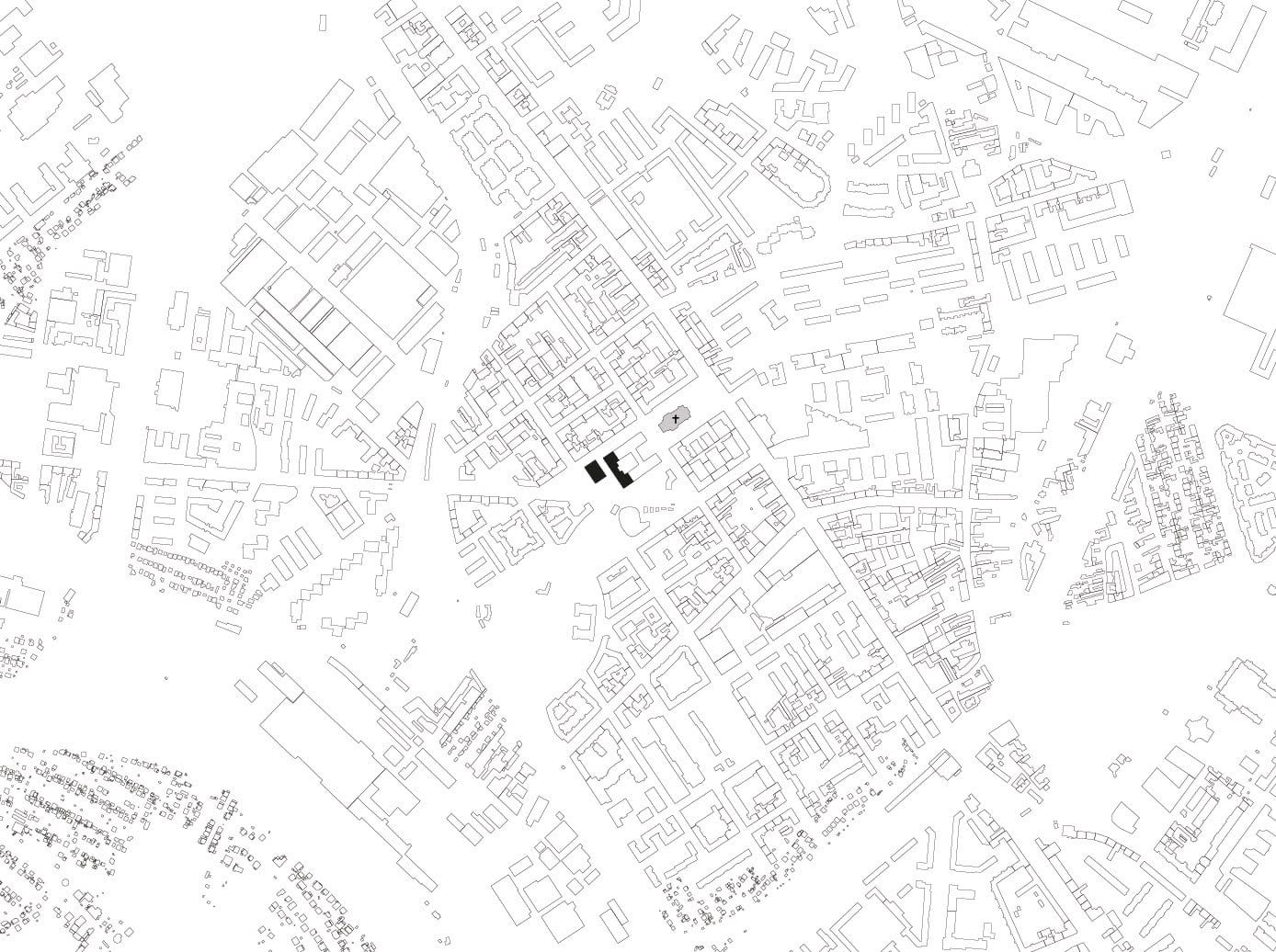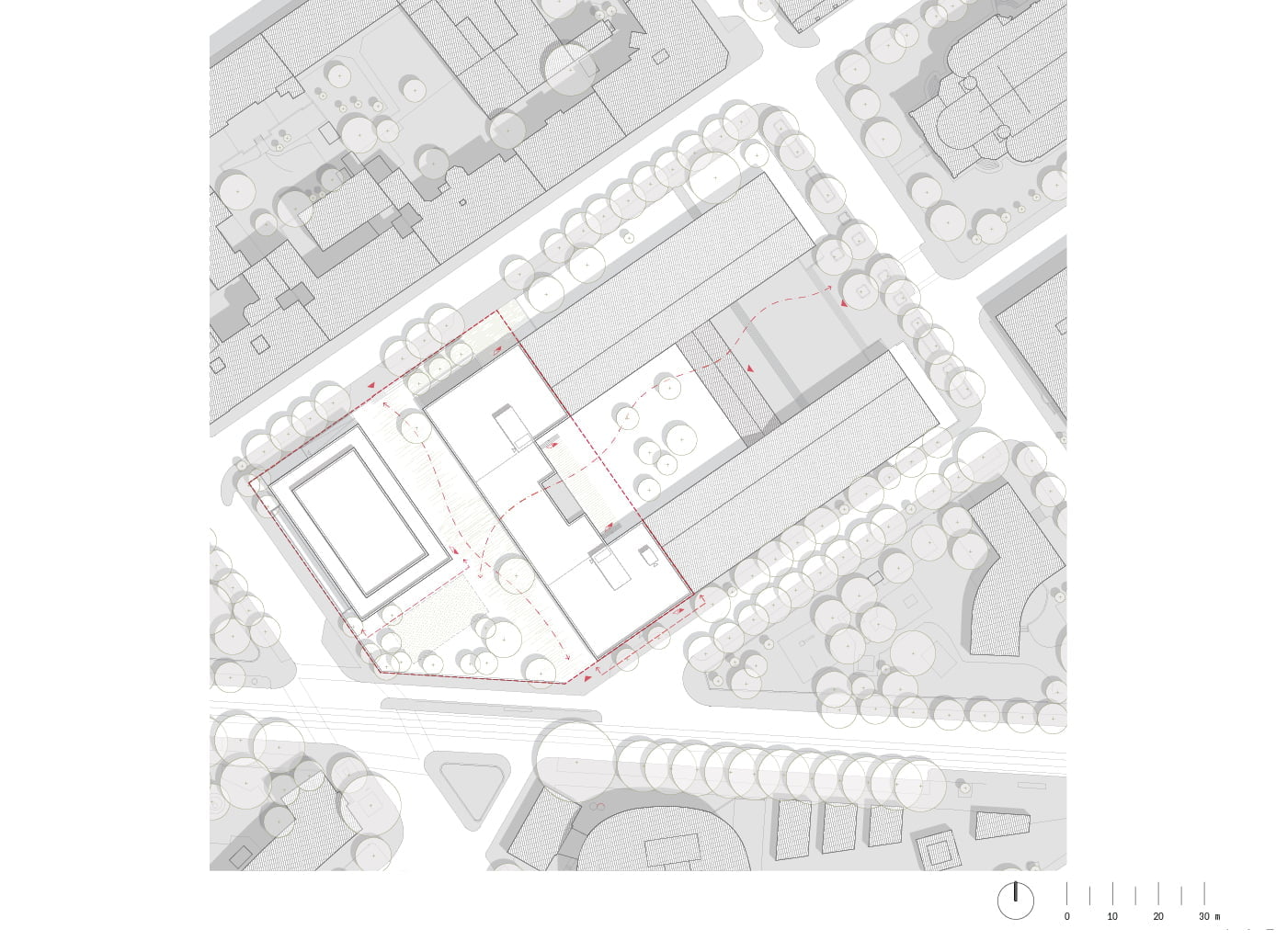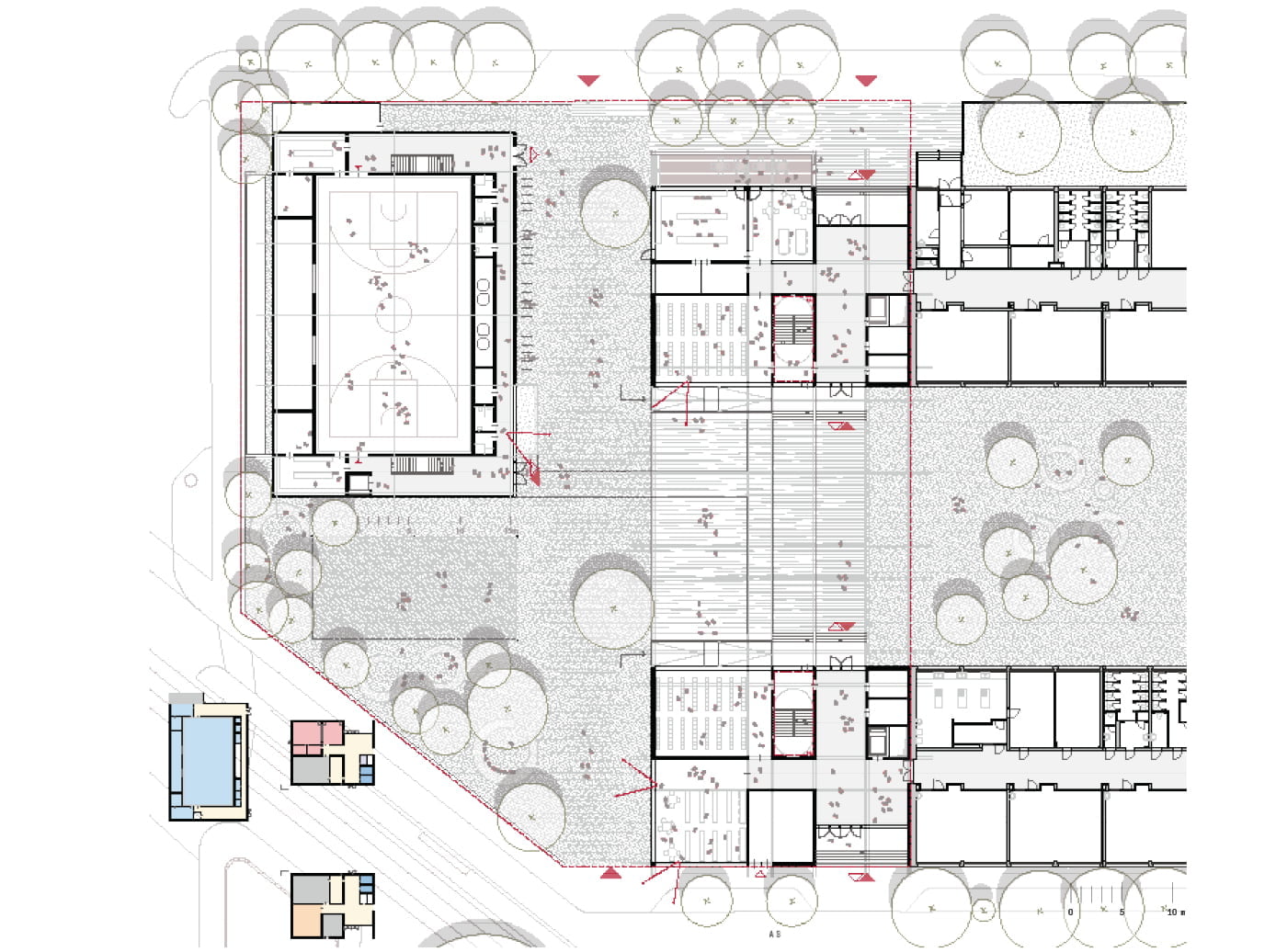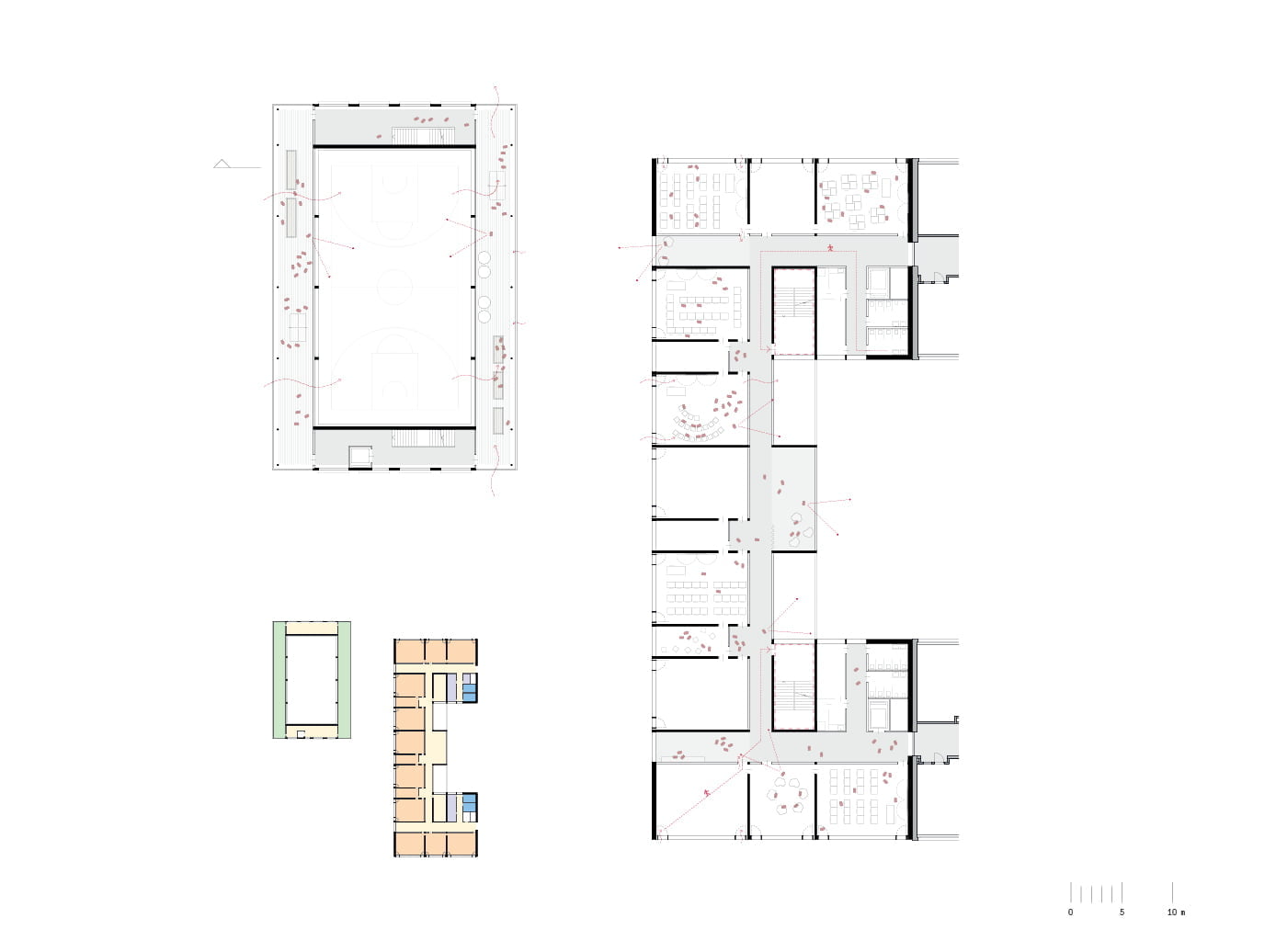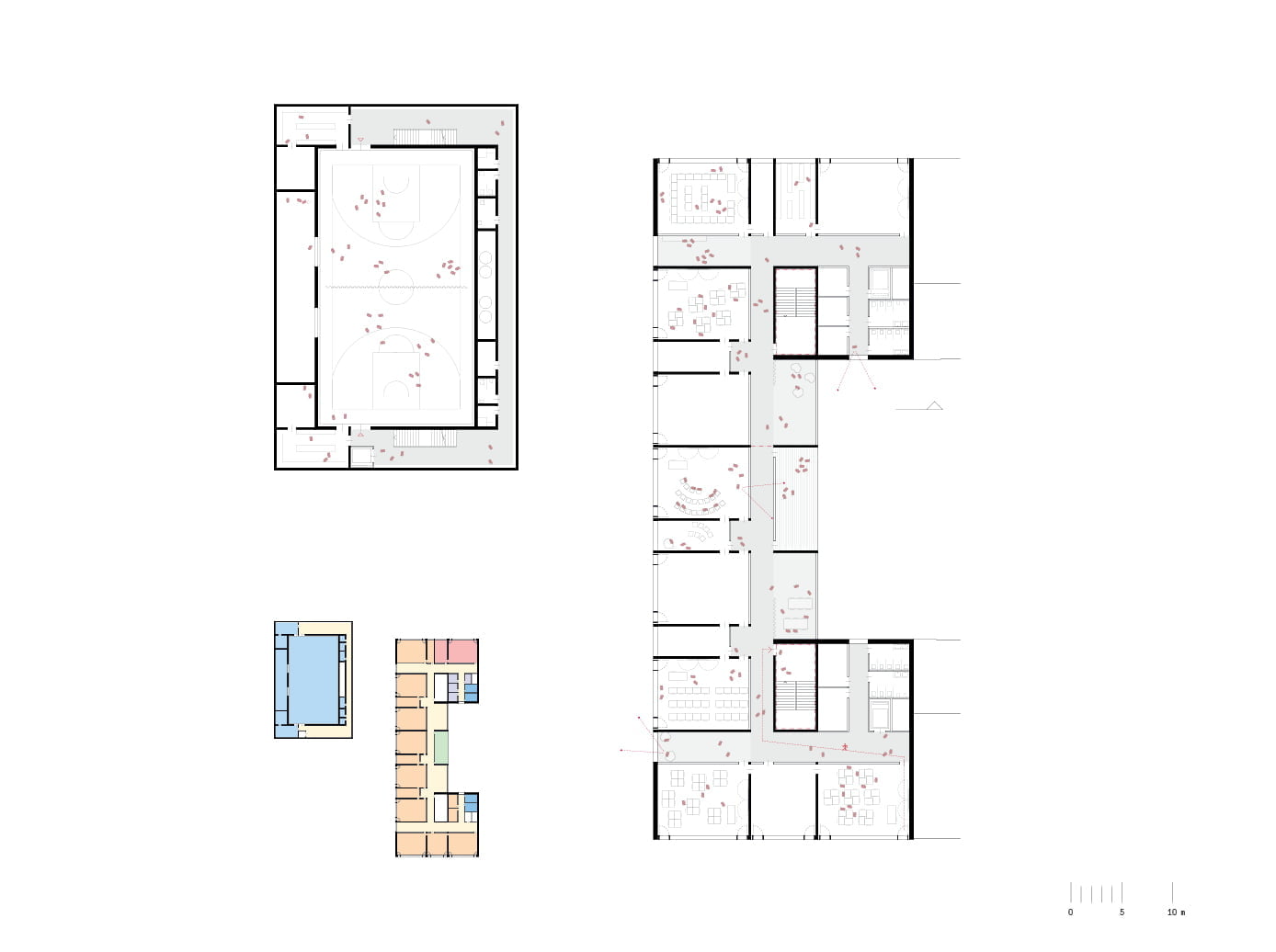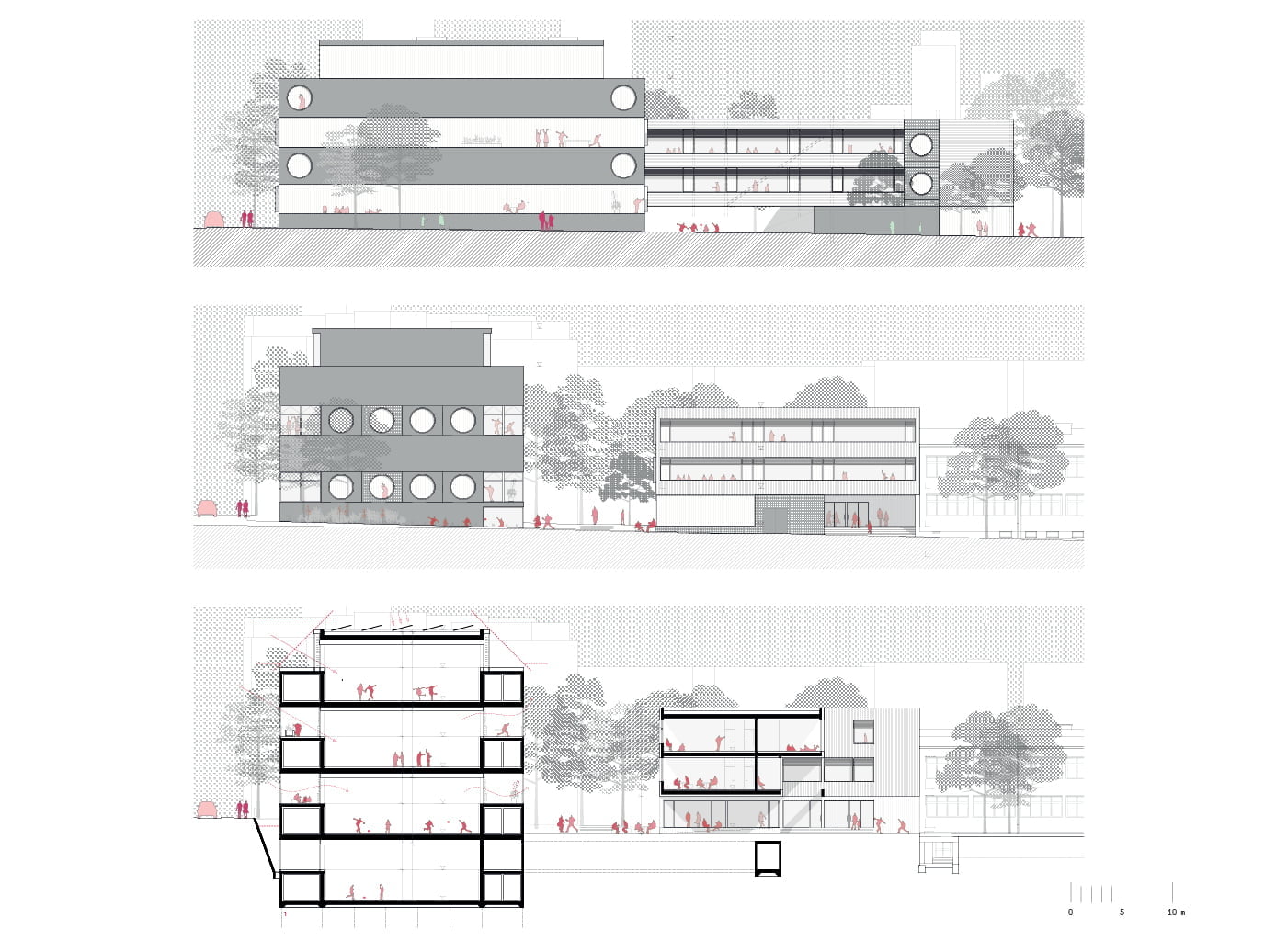 View west
View south
Section