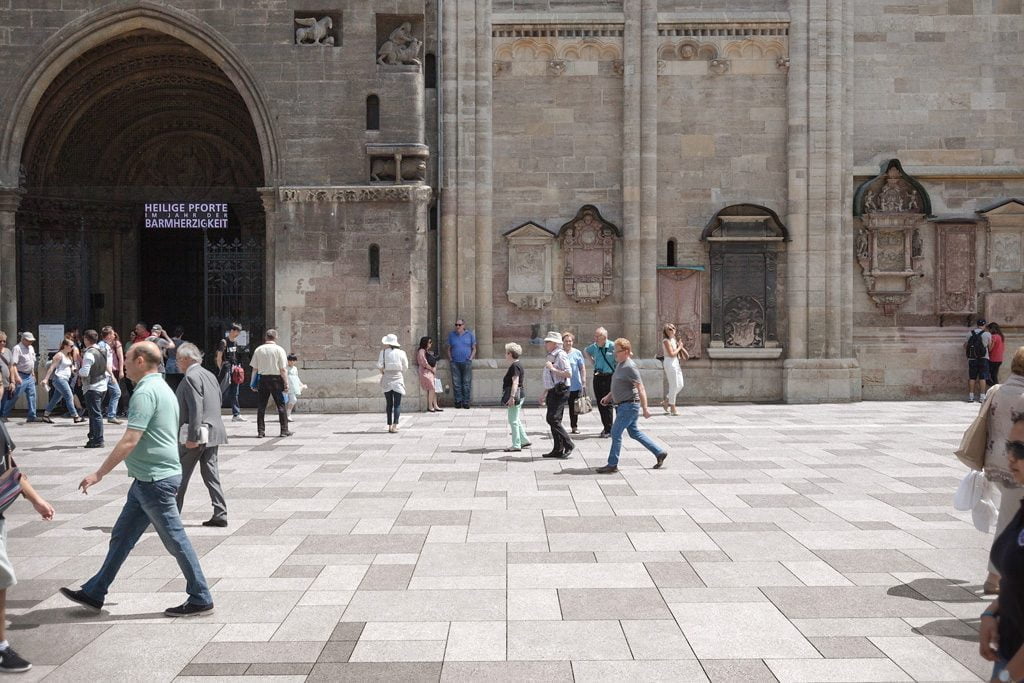 Redesign St. Stephen Square
The construction workers on Stephansplatz are already in top gear. Pavement renewal follows in spring 2017 – this will merge seamlessly into the part of the Vienna City pedestrian precinct already set up in 2008/09.
Around 60,000 pedestrians move along Kärntnerstrasse and Graben every day. In order to react accordingly to high-pressure usage and pedestrian frequency, the design provides for extensive empty spaces, complemented by a few accessories: a new pavement surface pattern, a site-specific lighting concept, plain-and-simple resting decks and benches for lingering, reorganisation of the front gardens ("Schanigärten") and planting of new trees on Kärntnerstrasse. The redesigned pedestrian precinct is intended both for residents and for tourists as a uniquely attractive urban space in the heart of Vienna.
Picture: © ZOOM VP