Kindergarten am Hartmayrgut
The main idea of the design is a typological »everting«: the serving rooms (WC, storeroom) are arranged as heat-insulated, prefabricated wooden boxes on the façade. The rectangular utility core is designed as a spatially open system for 7 + 1 groups around which a »filter layer« (consisting of adjoining rooms, outside staircases, and the »veranda zone« with planted solar shading and protected play areas) mediates between the interior and the exterior.
Due to the positioning of the boxes, the group rooms are oriented towards at least two directions. The central development is clearly legible and allows views in all directions. On the upper floor, high air spaces provide additional possibilities of use (play and retreat areas) and at the same time define the roof surface as the »fifth façade«.
Construction period: 8 months
Procedure
open, single-stage competition
Client
Immobilien Linz GmbH & Co KG
Effective Area
approx. 1.120 m²
Team
Sophia Bauer, Clemens Kirsch, Sarah Raiger, Werner Scheuringer
Model
Plans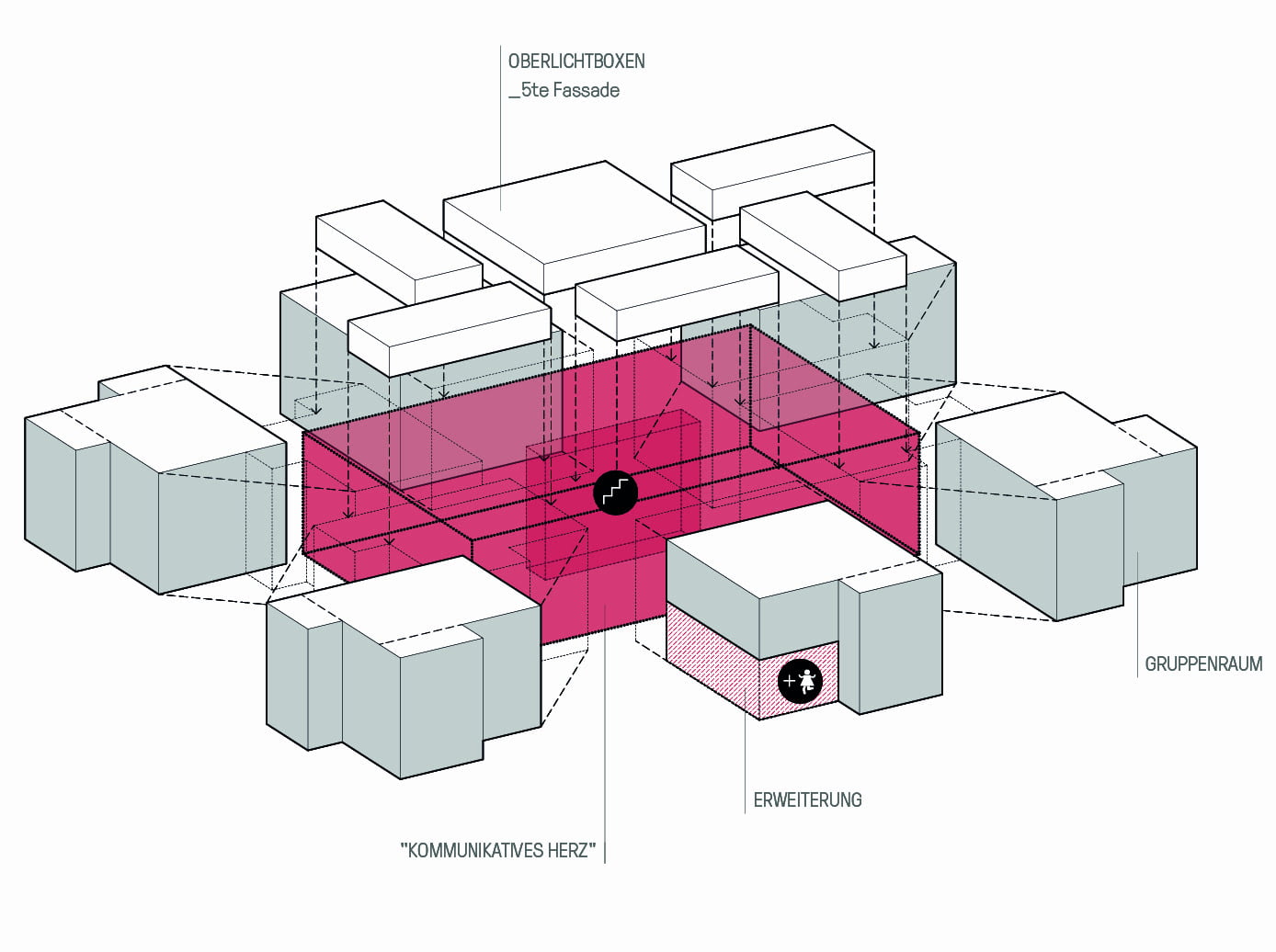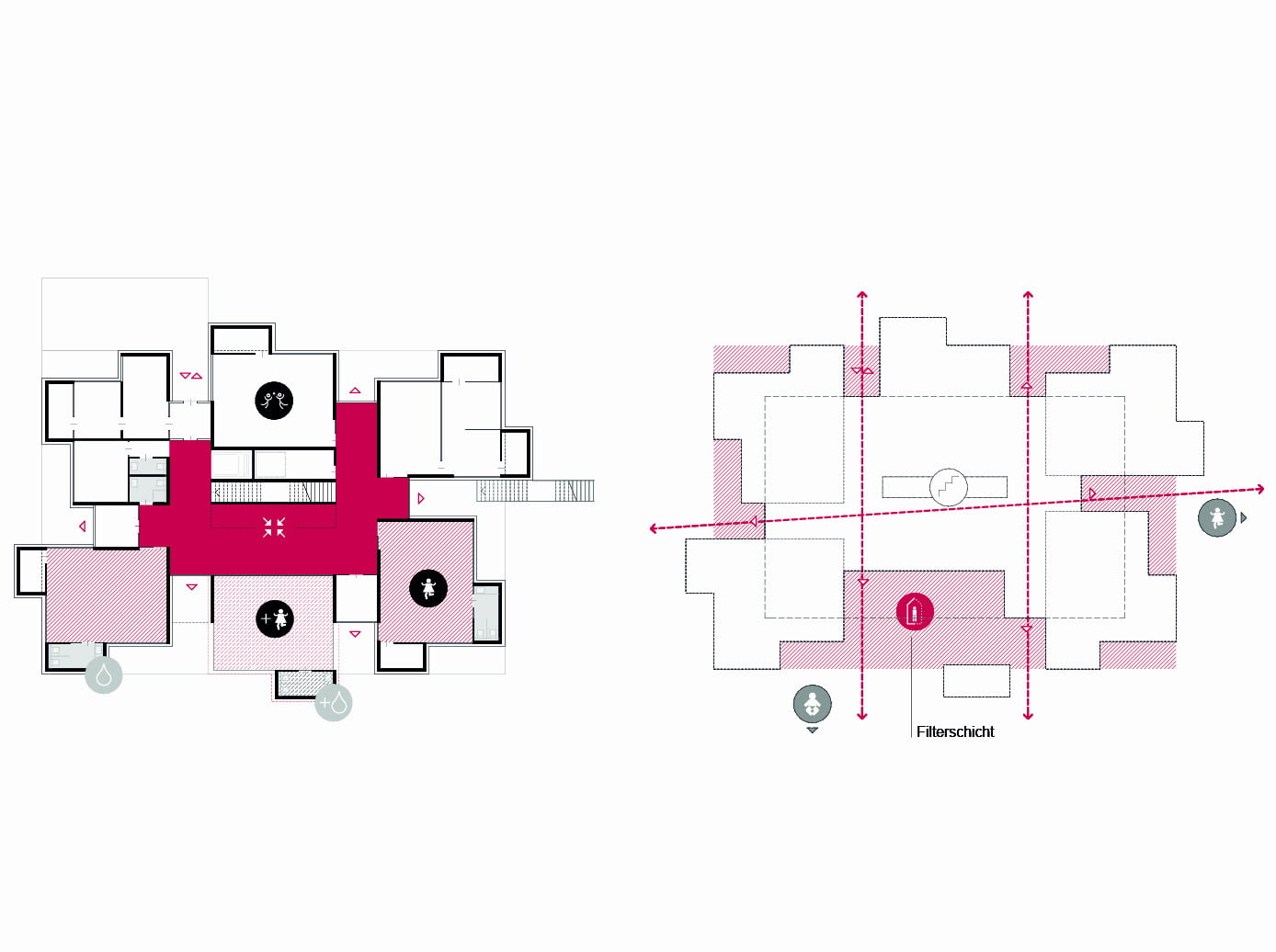 left: Extension
right: light | views | layers