St. Valentin Event Centre
As a response to the generally heterogeneous surroundings, a compact, double-storey building will be placed in the middle of the construction site and include an event hall for 900 persons and the local music school.
The construction involves prefabricated arches in fair-faced concrete and anodised trapezoid sheet metal as bearing and shell construction; this on one hand sets up a reference to the surrounding industrial buildings and on the other aspires to a festive impression appropriate to its function. The upper storey and the event hall are made of prefabricated timber components, thus exploiting the acoustic qualities of the material for the building's function.
A modest, friendly »landmark« for St. Valentin.
Plans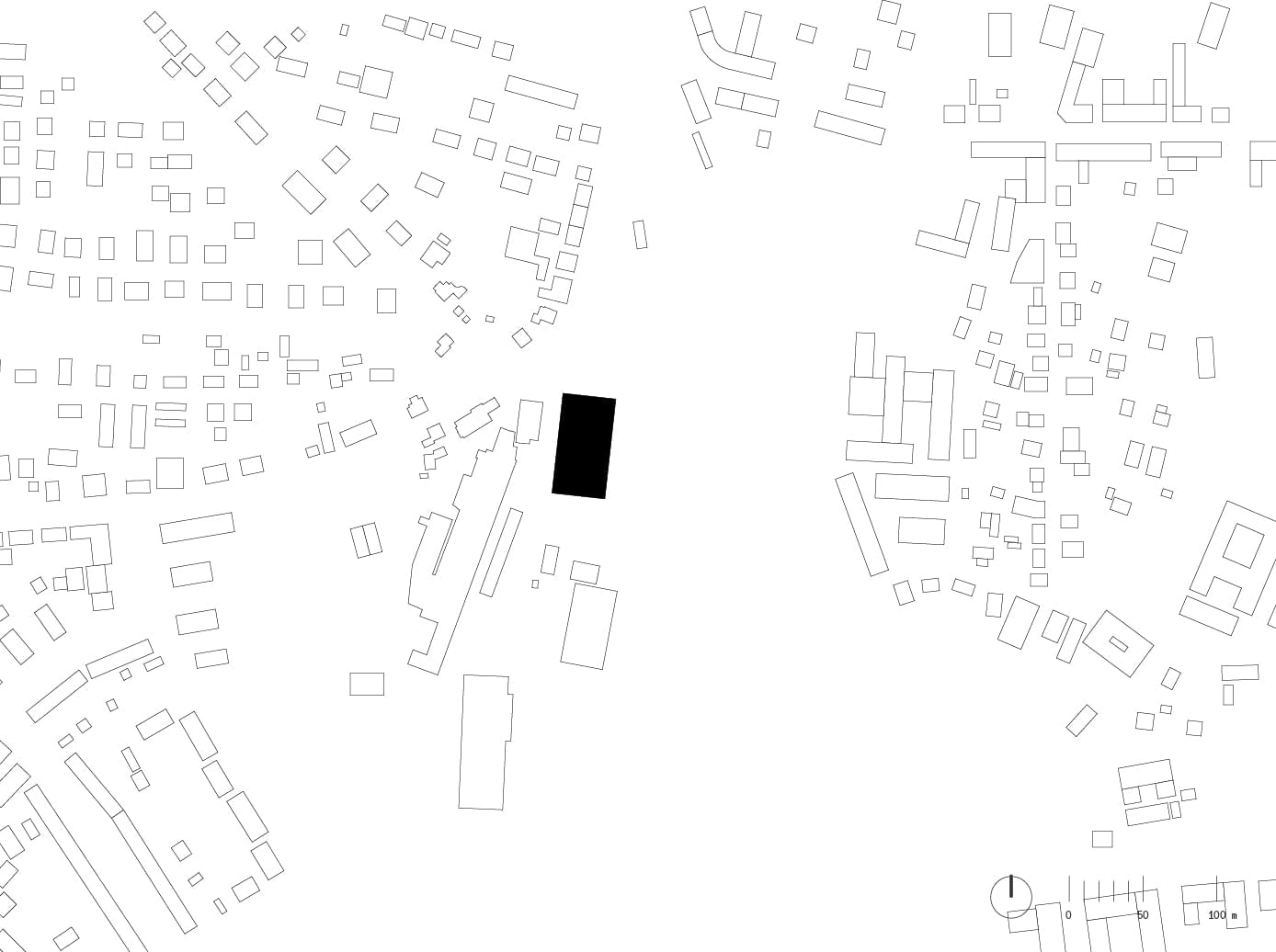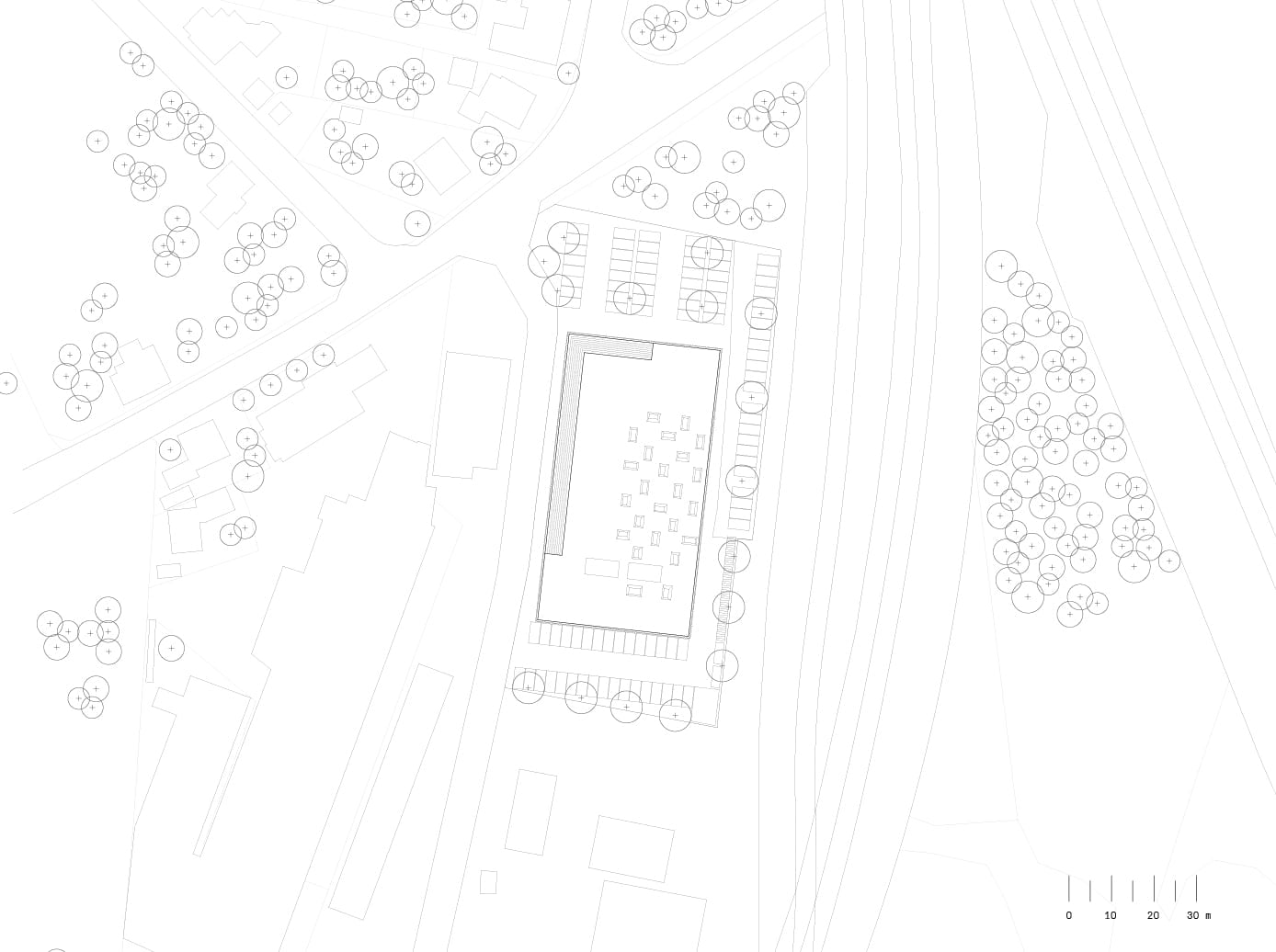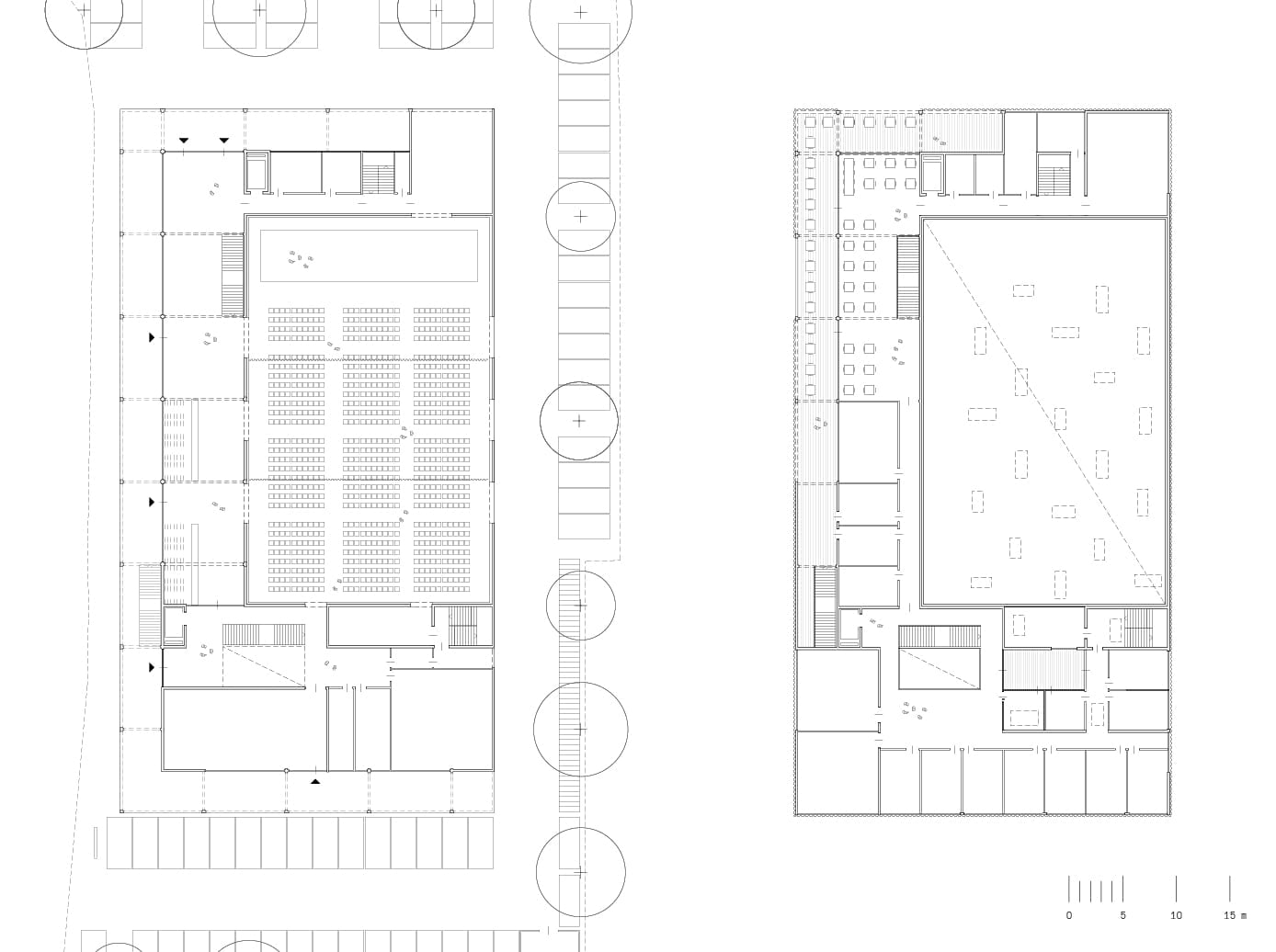 Left: Ground floor
Right: Upper floor