Primary School Haselstauden

The two-storeyed building is placed and annexed as an extension to the existing gym. The ground floor accommodates afternoon supervision facilities / foyer, the administration, the creative cluster and utility rooms. The foyer opens up to the village square, thus creating a communal space that in connection with the hall can also be used for external events. On the upper floor all learning clusters are arranged around a central building access point and connected to the conveying and integration area.
The school is structured into spatially ingenious and yet easily readable sequences, its sightlines and outlooks aligned to all points of the compass, offering children self-evident orientation in the building: space as third teacher.
Each cluster is organised around a central marketplace, ensuring a great variety of perspectives and quality time for lingering. Activity and leisure areas alternate and find correspondence as well in the carefully differentiated outside area.
Procedure
Restricted implementation competition
Client
Municipality of Dornbirn
Effective Area
approx. 3.100 m²
Team
Germán Goldschmidt, Lidia Manolova, Davor Podbregar, Werner Scheuringer, Jenny Wensien
Model
Visualization
Clemens Kirsch Architektur
Download
Plans Left: As-is
Right: Permeability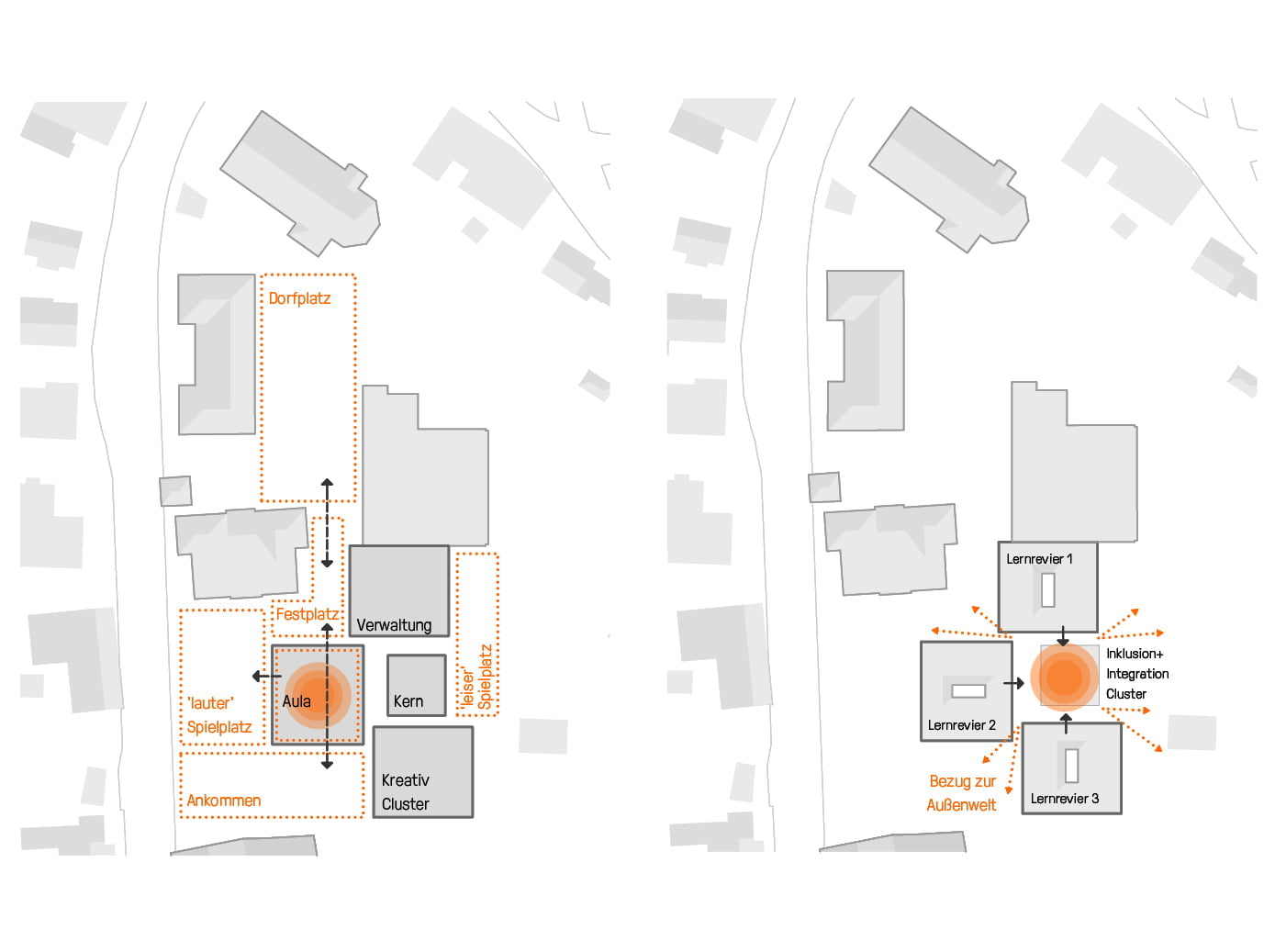 Left: Organisation Ground floors
Right: Organisation Upper floor